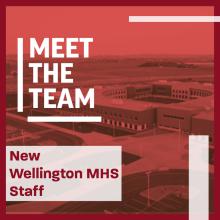 We are so excited to welcome all of our new hires to our Wellington MHS family!
Please click here to meet our new coaches.
Nicholas Wilkens, Health & Physical Education Teacher
I earned my degree in Physical Education, Exercise Science, and Wellness from the University of North Dakota, where I competed in Track and Field and served as Team Captain.  After substitute teaching for 2 years, I started my full-time teaching career at Adams City High School in Commerce City, Colorado, where I taught for 4 years and was the Head Coach for Track and Field. I returned to PSD in 2019 and have been teaching at FCHS for 3 years and have continued coaching, primarily as the jumps coach.  In my free-time I enjoy spending time outdoors with my wife and our 2 dogs.  I'm eager to contribute to the culture at Wellington Middle-High School and be an Eagle! 
Josephine Abbey, MTSS Coordinator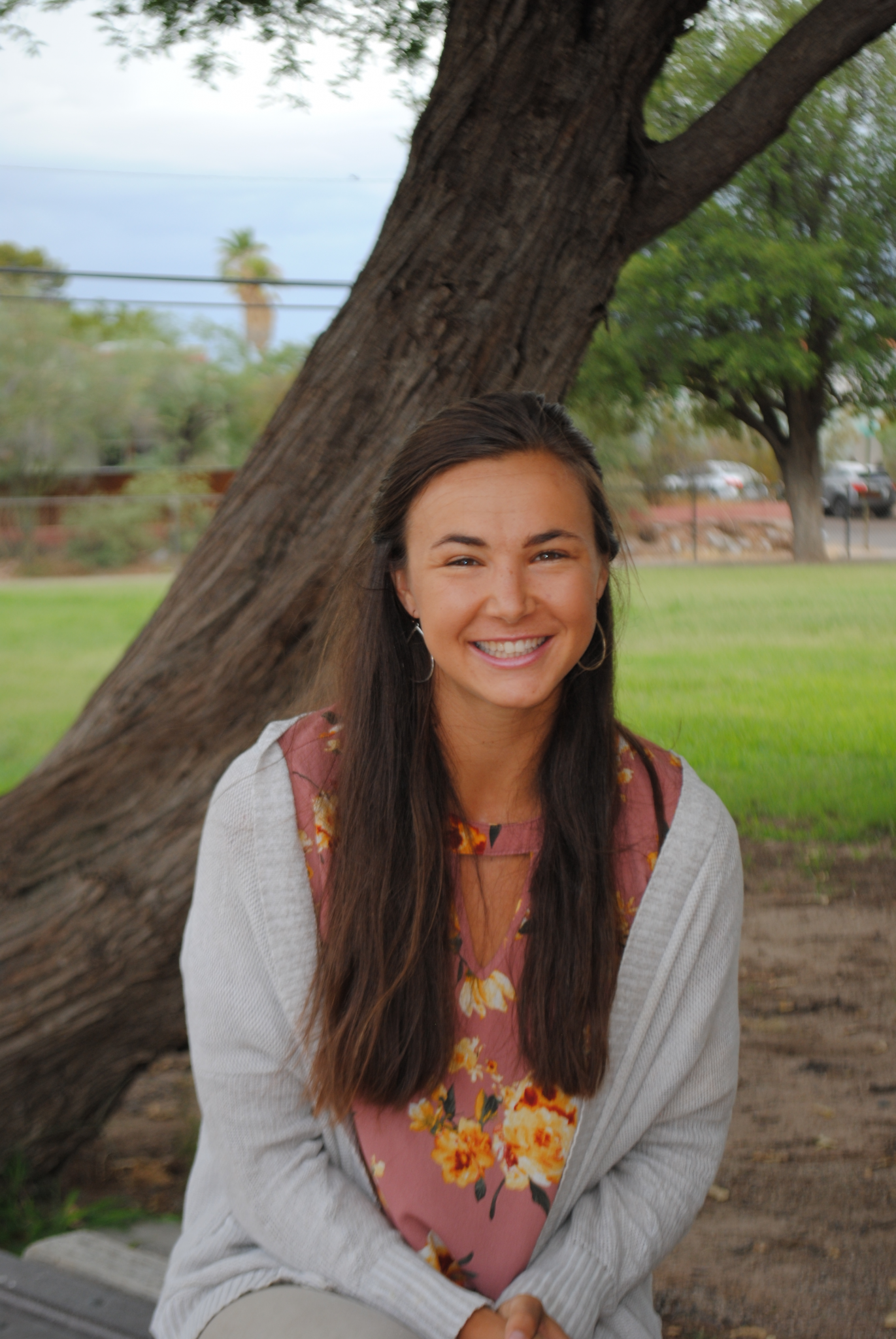 Hi! 
I am thrilled to be returning to my Colorado roots and join the Wellington community as the MTSS Coordinator and Instructional Coach. I graduated from Colorado State in 2016 with an International Studies and German degree. I then earned my MA in International Relations and Cultural Diplomacy. In 2017, I started my teaching career in the South Bronx and strongly believe that every student is capable when they are given the right tools to succeed. Outside of school I can be found running with my dogs, adventuring with my husband and friends, and skiing as much as possible. 
Katie Bass. 7th Grade Integrated Services Teacher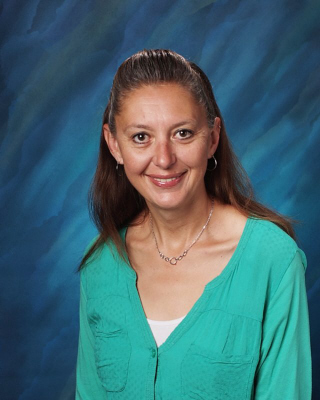 My name is Katie Bass and I am thrilled to be joining Wellington Middle-High School as one of your IS teachers. I was born and raised on a horse ranch in Elizabeth, Co.  I attended Iowa State University to get my teaching degree and UOP  for my Master's in Special Education. While living in  Iowa, I taught elementary and middle school.   I moved to Wellington 3 years ago with my two sons Sean (9) and Cael (12) and we love doing things like camping, fishing, or just being outside. I am excited to start my 18th year teaching as a Wellington Eagle!
Emma Coffin, Counselor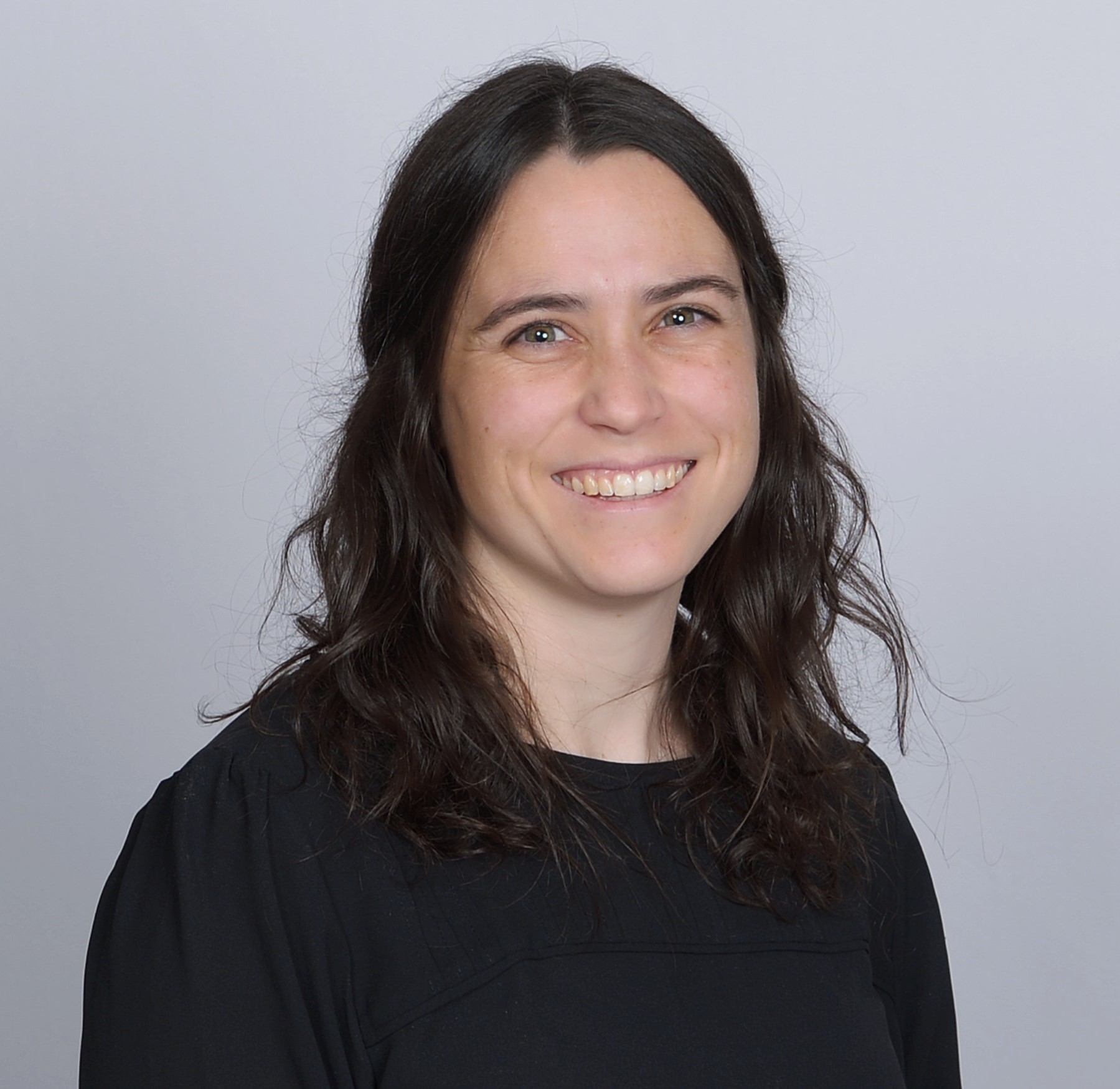 Emma Coffin is excited to be joining the Wellington Middle-High School community as a school counselor. She is graduating from the Counseling and Career Development program at Colorado State University this spring. Prior to pursuing school counseling, Emma worked as a science teacher in boarding schools for several years. Emma is grateful to have had the opportunity to work with middle and high school students in a variety of roles as a coach, advisor, tutor, trip leader, and dorm parent. Outside of school, Emma enjoys spending time with her family in the mountains skiing, hiking, camping, and playing with her dog. 
Amy Currier, Dean of Students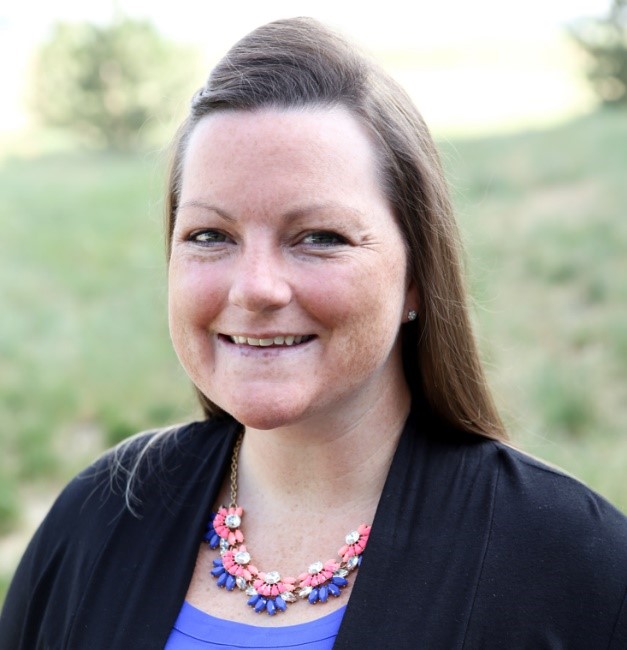 My name is Amy Currier and I am currently the Dean of Students (Interim AP & AD Spring Semester 2022) at Blevins Middle School. During my time at Blevins I have taught 7th and 6th grade math and 7th and 8th grade English and am currently in my 4th year as Dean of Students. I earned my first master's degree in reading education from Regis University and my bachelor's degree in middle childhood education with minors in math and English from Muskingum College in Ohio. Most recently I earned my second master's degree in school administration from Colorado State University- GO RAMS! The mountains and my love for downhill skiing is what moved me out West to Fort Collins from Columbus, Ohio where I was born and raised. Although I am over one thousand miles away I still cheer loud and proud for The Ohio State University Buckeyes- GO BUCKS! and I love getting to visit my family (especially my adorable nieces Kaleigh and Lorelai) back in Ohio as often as I can. I spend the majority of my summer vacationing at our lake house in the UP of Michigan playing in the Great Lakes. Outside of school, I love to hike, bike, camp, snowshoe, and ski. My idea of a perfect day starts out with coffee and reading a book out on my back patio in the sunshine. Why do I love being a Dean of Students? I find joy in creating relationships with some of the most challenging students and holding them accountable so they rise above and feel like they have a champion by their side at school. I am a hard worker who values team collaboration and always loves to have fun. I truly feel blessed and honored to join such an amazing staff and administration team at Wellington Middle High School for the 2022-2023 school year and I look forward to soaring together- GO EAGLES! 
Jessica Durham, HS Integrated Services Teacher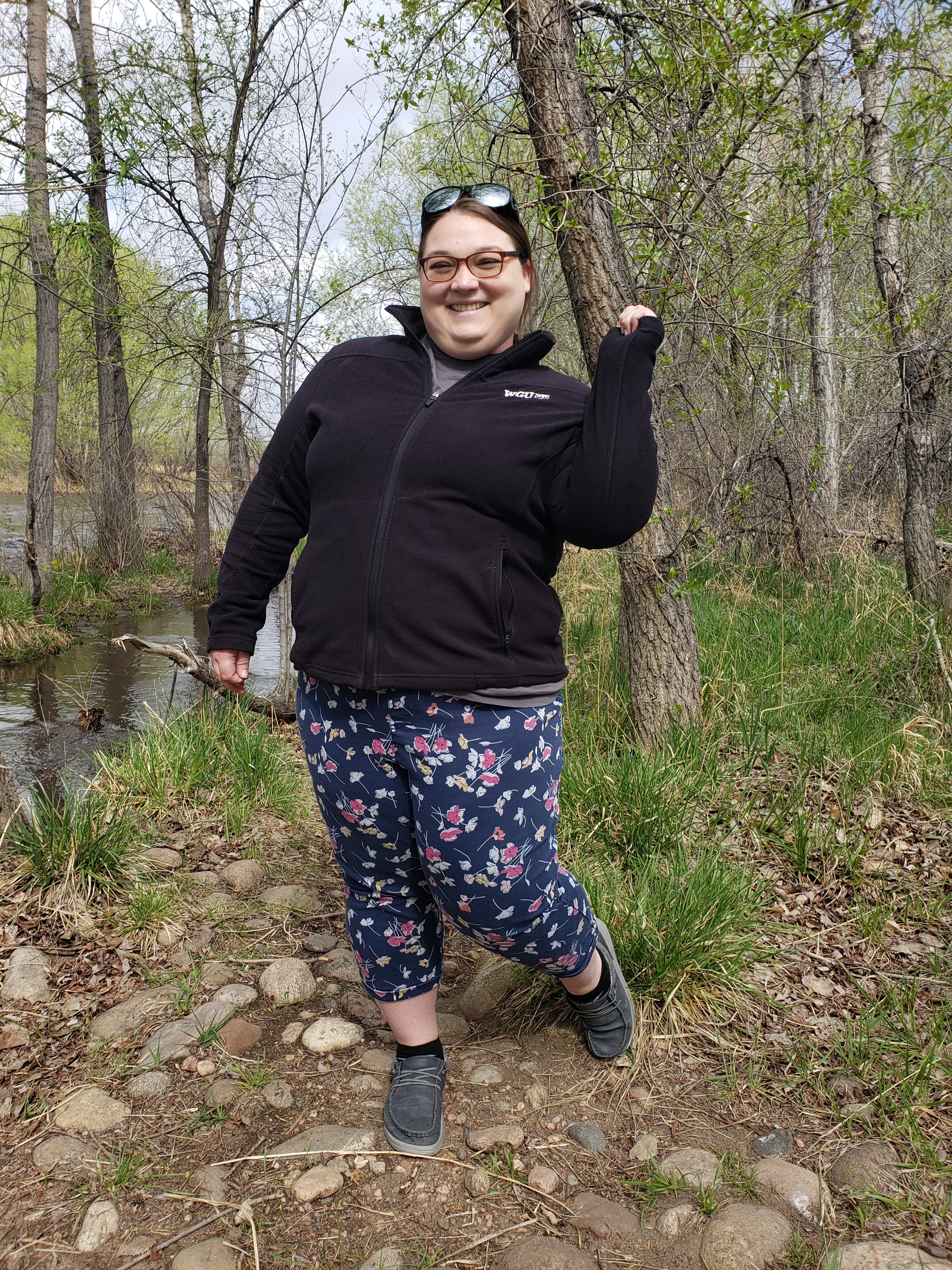 Hello Eagles,
My name is Jessica Durham, and I am a new IS Teacher starting in the 2022-2023 school year. I grew up in Northern Colorado and live in Wellington currently. I am excited to teach at my local school! I graduated with a Bachelor of Arts in Special Education from Western Governor's University in 2021. Before starting my degree, I worked for many years in retail and then a couple of years as a paraprofessional in Aurora, where I fell in love with working with students in special education. While not at school, I love hanging out with my family and pets. I am also an avid reader, a fan of tabletop games, and part of many fandoms.
I look forward to working with you!
Sabrina Eggerson, Counseling Intern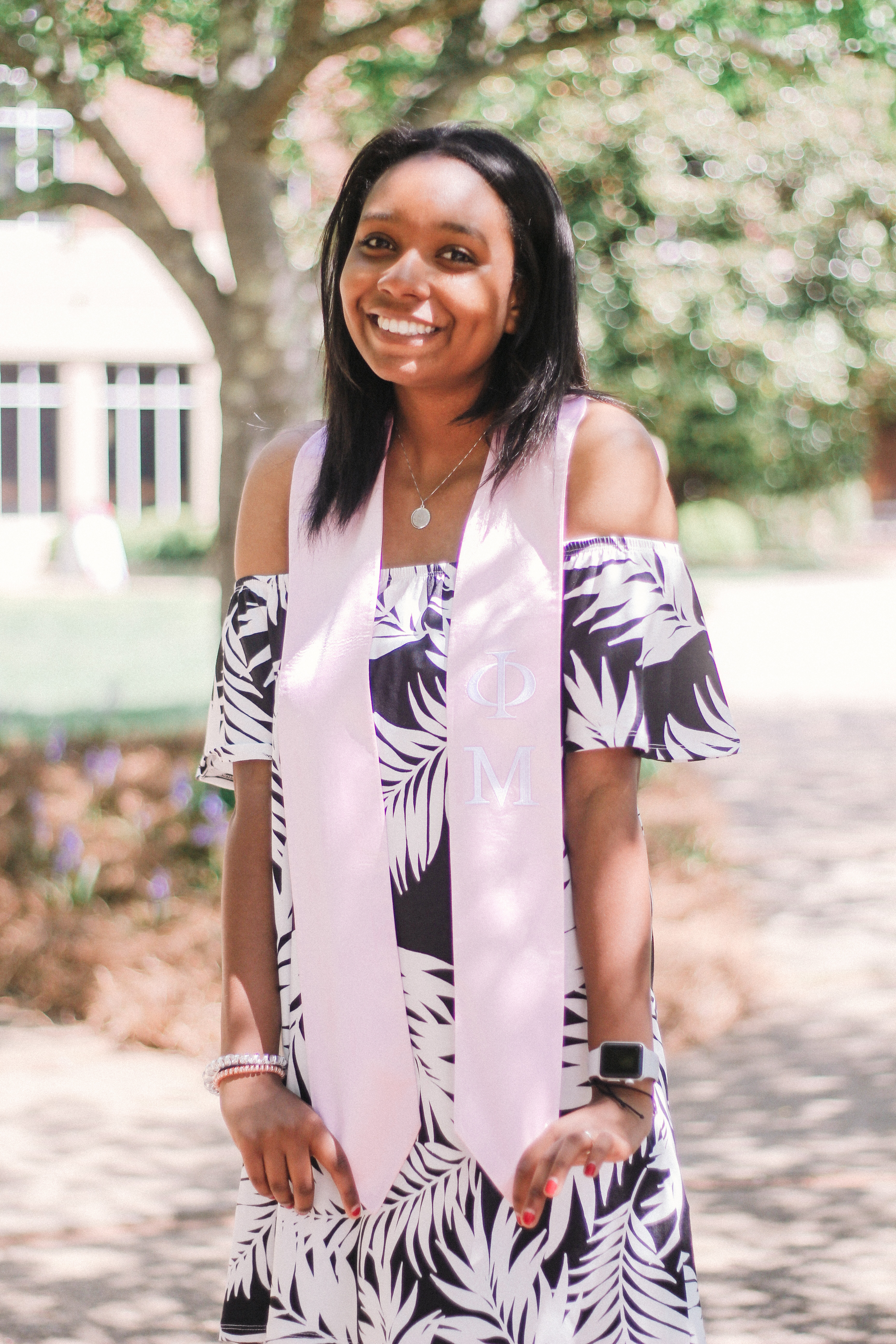 Hi! I'm Sabrina Eggerson and I am currently a student in the Counseling and Career Development program at CSU. I am so thrilled about my internship at Wellington Middle-High School for the 2022-2023 school year and to meet all the wonderful students and staff! I'm originally from North Carolina, where I studied Middle Grades Education and English and went on to 6th grade for three years prior to beginning my masters. I am a huge Carolina Hurricanes fan and my favorite things to do are read and attend concerts!
Heidi Else, Bookkeeper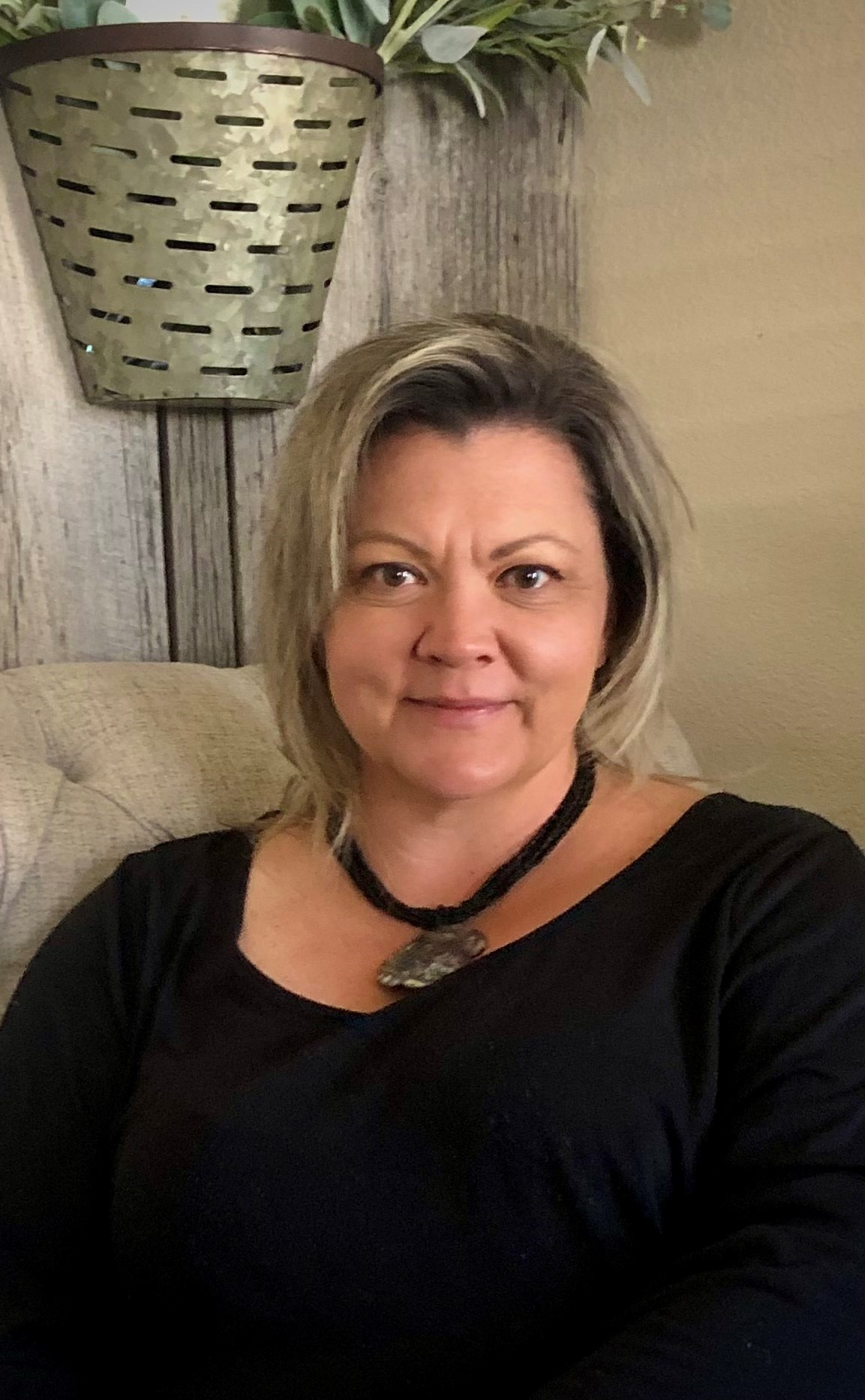 I am a CO native, raised in Breckenridge until I moved to Fort Collins in 1995 to attend CSU. I met my husband 24 years ago and we have been married for 16 years. We built our home and have lived in Wellington also for 16 years and love the community. We have two daughters (Kynli, 11 and Kennadi, 9) and one son (Corbin, 5). I worked for the same real estate law firm in Fort Collins for 23 years as their receptionist and bookkeeper. We love to travel, enjoy the outdoors and spending time with family and friends. I enjoy reading, crafts, party planning and decorating cakes. I am beyond excited to work at Wellington Middle High School and make a positive imprint on being the school bookkeeper.
Karri Fisher, Occupational Specialist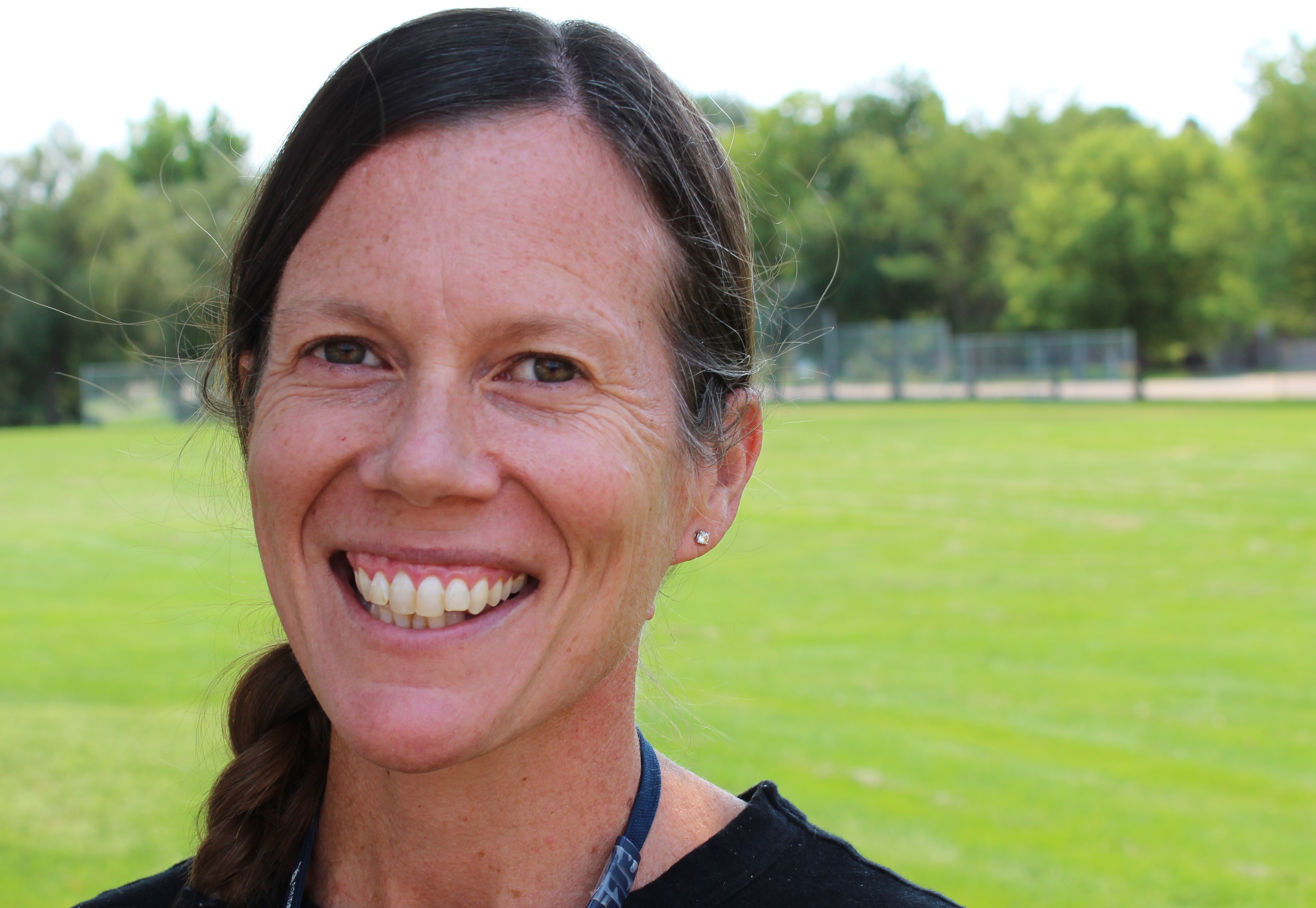 Hello!
My name is Karri Fisher, and I am happy to be joining the Wellington Middle-High School community as an occupational therapist.  I grew up on the East Coast in New Jersey and received my undergraduate and master's degree in Occupational Therapy from Ithaca College in New York and my doctorate degree in Occupational Therapy from New York University.  After traveling around a bit and living in Minnesota, Arizona, and on a small Pacific Island, Saipan, my husband, two boys (a 5-year-old and a 2-year-old), and I moved to Colorado in July 2020 to settle down by the mountains.  While this has been my second year with Poudre School District, I have been an occupational therapist for over 20 years with my focus in school based, early childhood, and early intervention Birth-to-3 programs.  I love traveling, being outside exploring nature, and spending time with my family!
Robert Garza, Science Teacher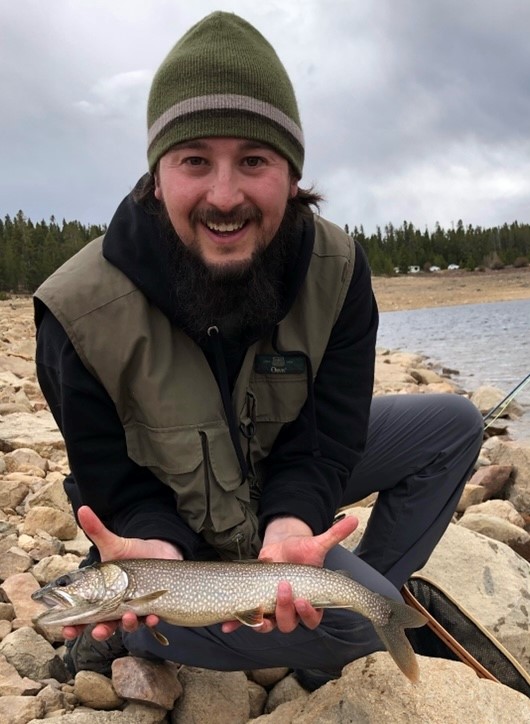 Robert was born and raised in Colorado. He enjoys the outdoors and baseball, and he was a  relief pitcher for 4 years at CSU and high school coach for 4 years. He's a former fish biologist / technician for CSU. This will be his 6th year teaching.
Nicole Hallenbeck, Music Teacher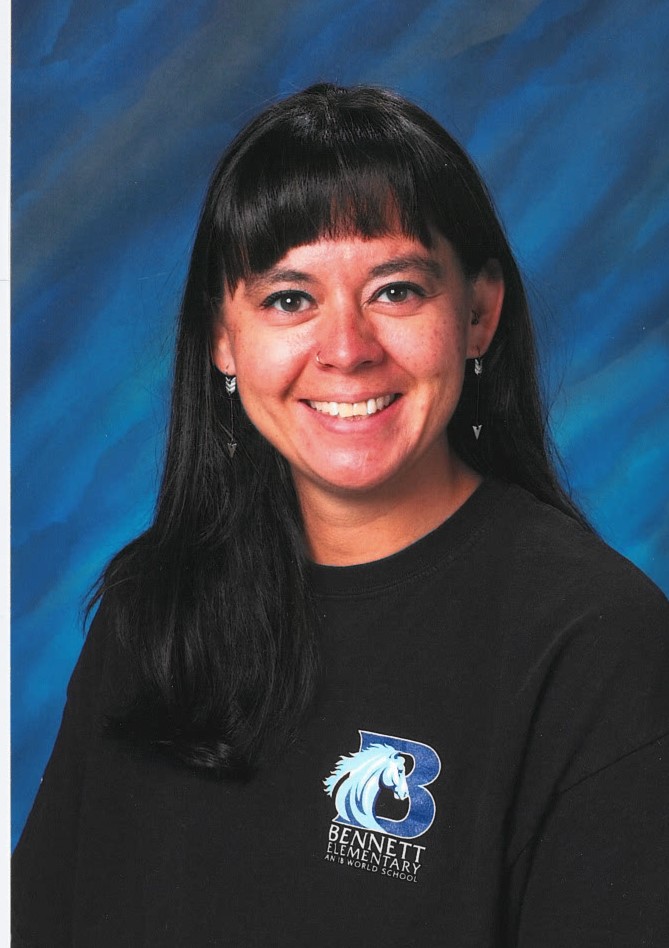 Nicole is the music specialist at Bennett Elementary in PSD, and is taking on a new adventure in secondary after teaching elementary music for 18 years.  During her time, she has taught K-5/6 elementary music, an all inclusive 4th and 5th grade choir, and guitar.  She is incredibly proud of what her students have learned and accomplished around their musicianship and confidence.  Nicole is passionate about teaching music in a way that brings everyone to find their voice (literally and figuratively).  She believes we all have this unique and incredible instrument in our voice; we just need to learn how to use it. Her favorite quote by a valued educator includes the words "instill a thirst for finer music….a thirst which will last a lifetime."
Nicole received her bachelor's degree in K-12 music education from the University of Northern Colorado.  In 2009 she completed her master's degree in music at Colorado State, and is a level III certified Kodály teacher.
Outside of teaching, Nicole enjoys time with her children Nolan and Louis, and they like to get out in the beautiful Colorado outdoors hiking, camping and all things baseball. She also participates in music as a vocalist and section leader with the Larimer Chorale, and can be found playing around on her flute and ukulele! Nicole and her family have been a part of the Wellington community since 2007, and she is looking forward to teaching and serving the students of this great town for years to come.
Kerny Hanson, Family and Consumer Sciences Teacher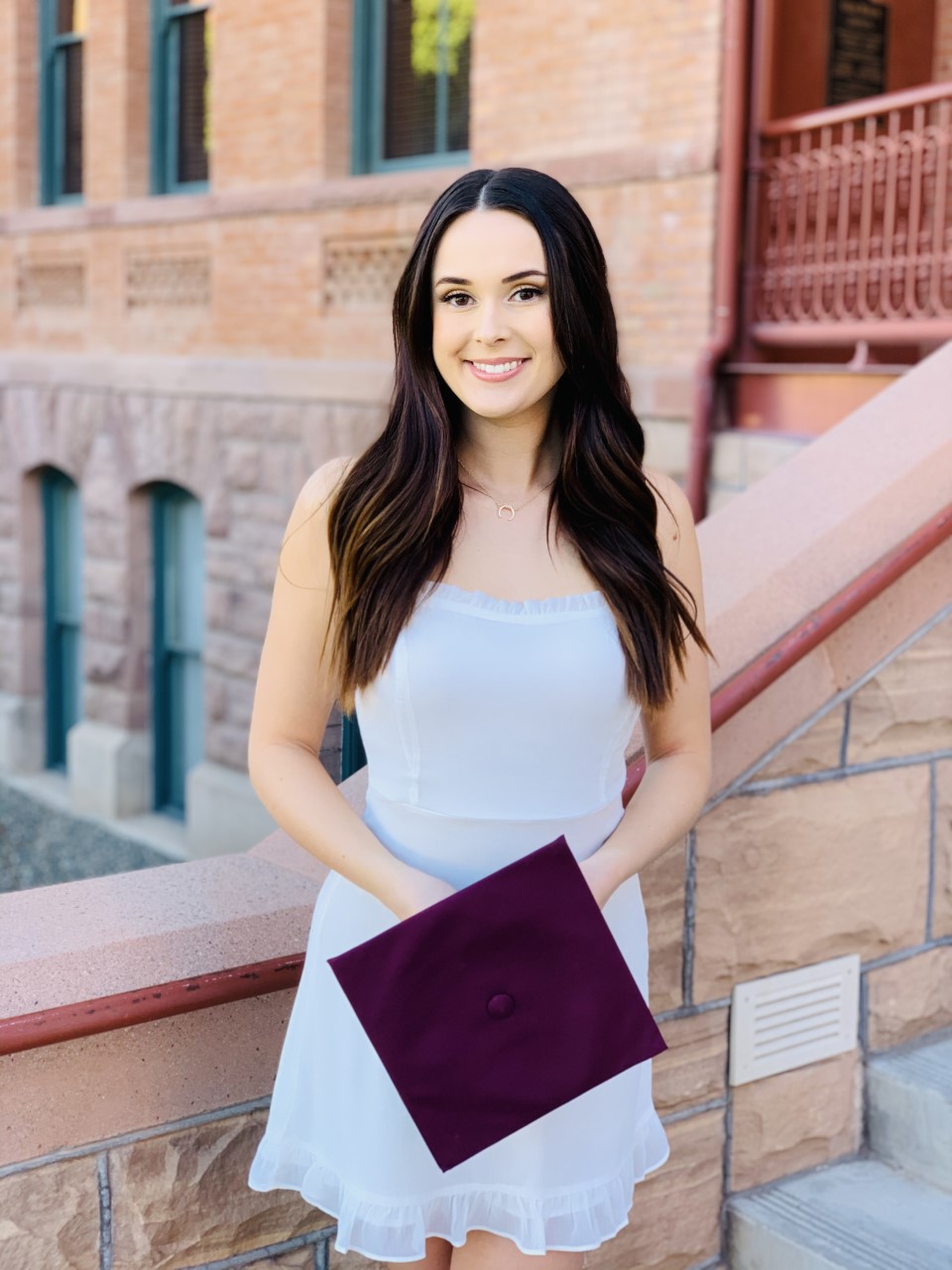 Hi there! 
My name is Kerny Hanson and I am a recent graduate from Arizona State University. I earned my degree in Secondary Education and am looking forward to teaching Family and Consumer Sciences (FACS) at Wellington Middle/High School. I've spent the last few years developing my skills as a teacher through internships, student teaching, and substitute teaching within the district. During my career, I've spent time with both middle and high school grade levels teaching English Language Arts courses, so I am excited to shift over to a new content. I have also worked as a teacher in central Minnesota, where I am from originally. In my free time I love to read, cook, play tennis, digest true crime, explore the outdoors, and play with my Dalmation. I look forward to building relationships with the students and staff and promoting a growth mindset within your school. Go Eagles!
Logan Hastings, Athletics Secretary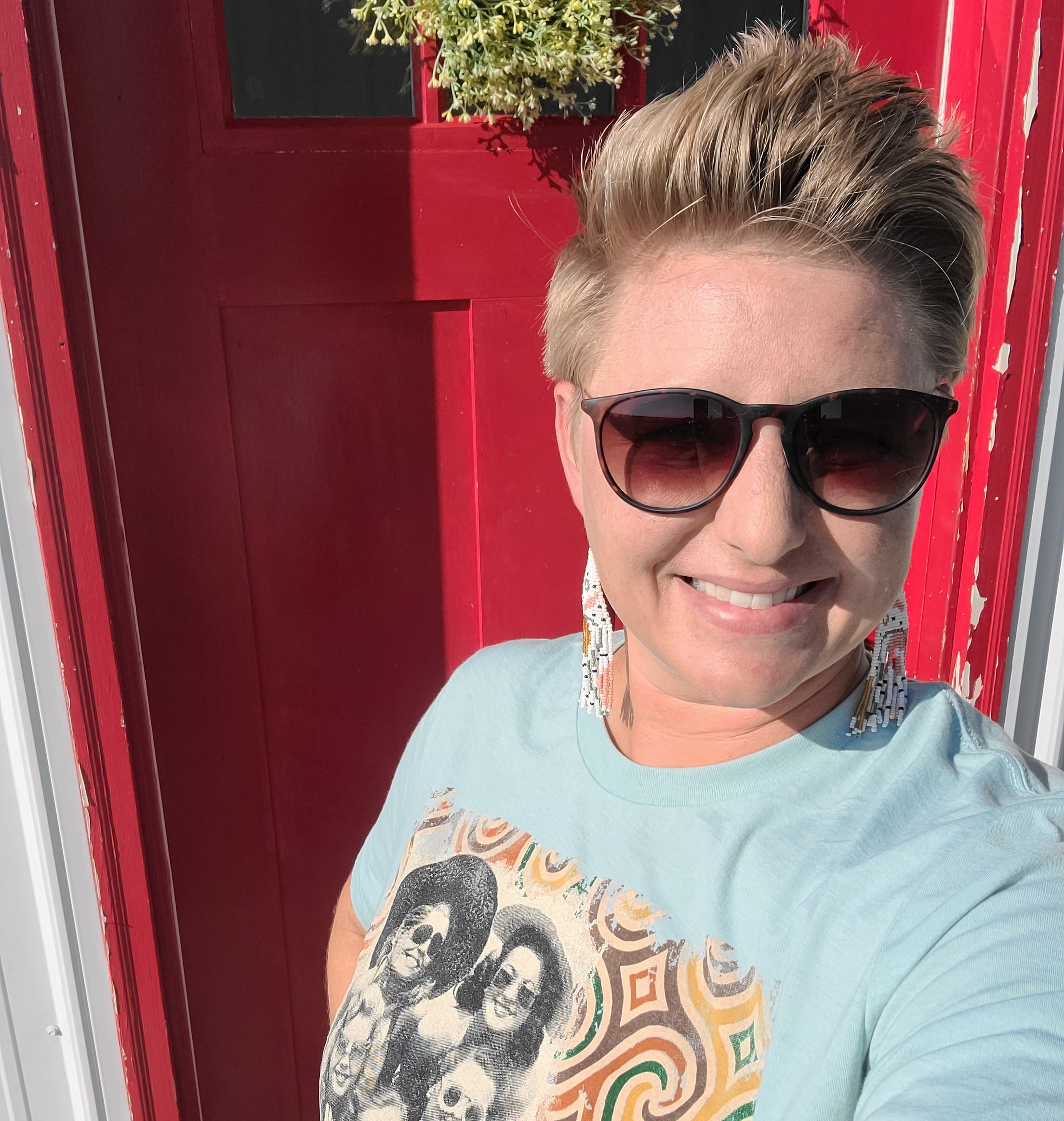 Most people in Wellington will recognize Logan as the co-owner of Lazy Dane Coffee & Lavender Companies, but she is thrilled to take on the role of Athletics Secretary for Wellington Middle/High School. She is a Colorado native, grew up as a competitive swimmer & tennis player and earned her BA of Science in Psychology from CSU. She and her husband quickly fell in love with the Wellington Community after moving to the area from Loveland in 2017 and have two children at Eyestone Elementary. 
Athletics have always been a passion of hers. For over 11 years she was the owner of Amazing Athletes of Colorado, an educational sports program working with children ages 1-12 years. In this role, she coordinated coaches and programming from Wellington to Castle Rock, handled customer service, training and curriculum development, franchisee mentorship, accounts management, scholarships, sales & marketing and more. She also runs the administrative side of our local 10u competitive baseball team and chances are high you can find her family at the baseball fields. 
She believes in the many positive impacts participation in athletics can have and is excited to contribute her experience & skills to the ongoing Middle School and new High School Athletics Program.
Rebecca Hill, Spanish Teacher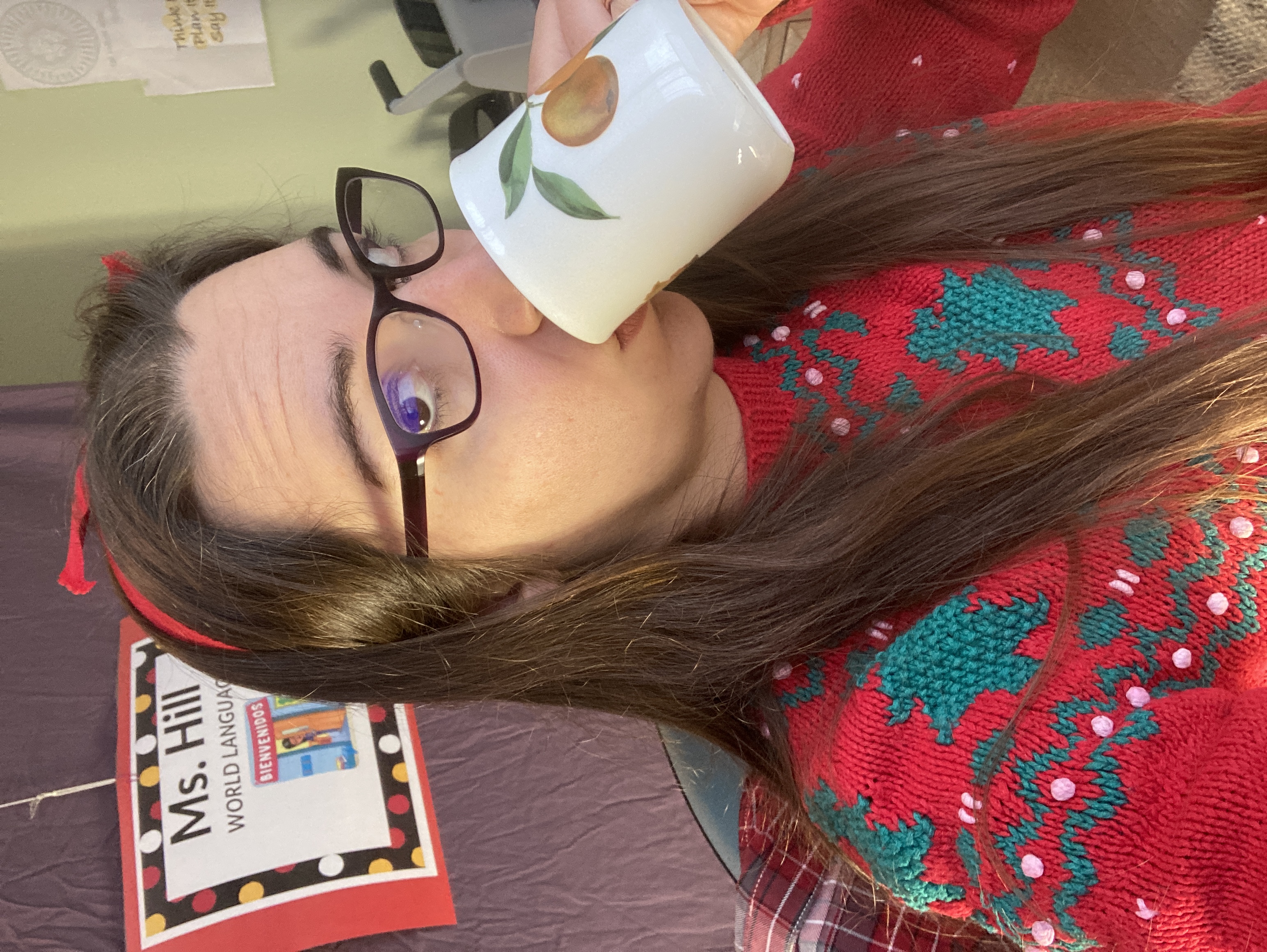 I am Spanish teacher from Fort Collins. I'm excited to be part of the WMHS family! I'll be starting my 7th year teaching this fall and am looking forward to growing, learning, and sharing ideas with my new colleagues. When I'm not teaching, my husband and I enjoy gardening, camping, and riding bikes. I like to cross stitch as well.
Yo soy una profe de español de Fort Collins. ¡Estoy emocionada de ser parte de la familia WMHS! Voy a comenzar mi 7mo año de enseñanza este otoño y espero a crecer, aprender y compartir ideas con mis colegas nuevos. Cuando no enseño, a mi esposo y yo nos gusta pasar tiempo en el jardín, ir de camping, y montar en bici. Además me gusta hacer en punto de cruz. 
Christine Jasmann, English Teacher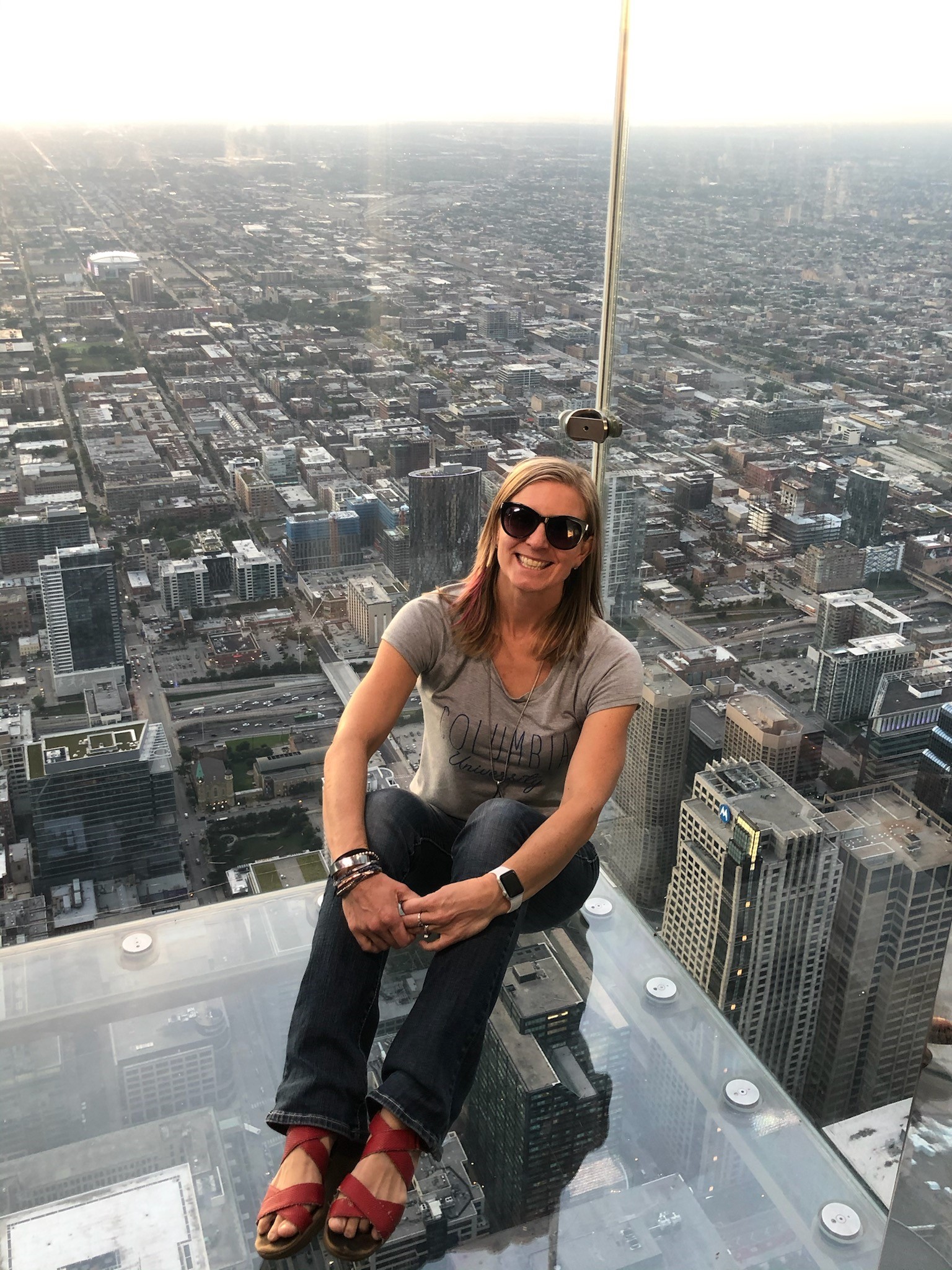 I am so excited to be joining the Wellington Middle-High School staff as an English teacher! I started my teaching journey in California 20 years ago. Prior to becoming a full-time teacher, I coached swimming and managed an aquatics program. We moved to Colorado where I taught both in Berthoud and at Blevins Middle School and coached the Loveland High School Girls' swim team and the Mountainview High School Boys' swim team.  My husband and I met while ballroom dancing. 18 years later, we have collected a dog (Oscar), way too many bikes/scooters/skateboards/skis to count, and 3 amazing kids: Carson (14), Bryce (12), and Addison (8). In my spare time, I can be found biking (road and mountain), trail running, swimming (especially in Horsetooth), dancing, hiking, skiing, writing, reading, paddleboarding, and/or hanging out with my family.
Chris Lehrer, Social Studies Teacher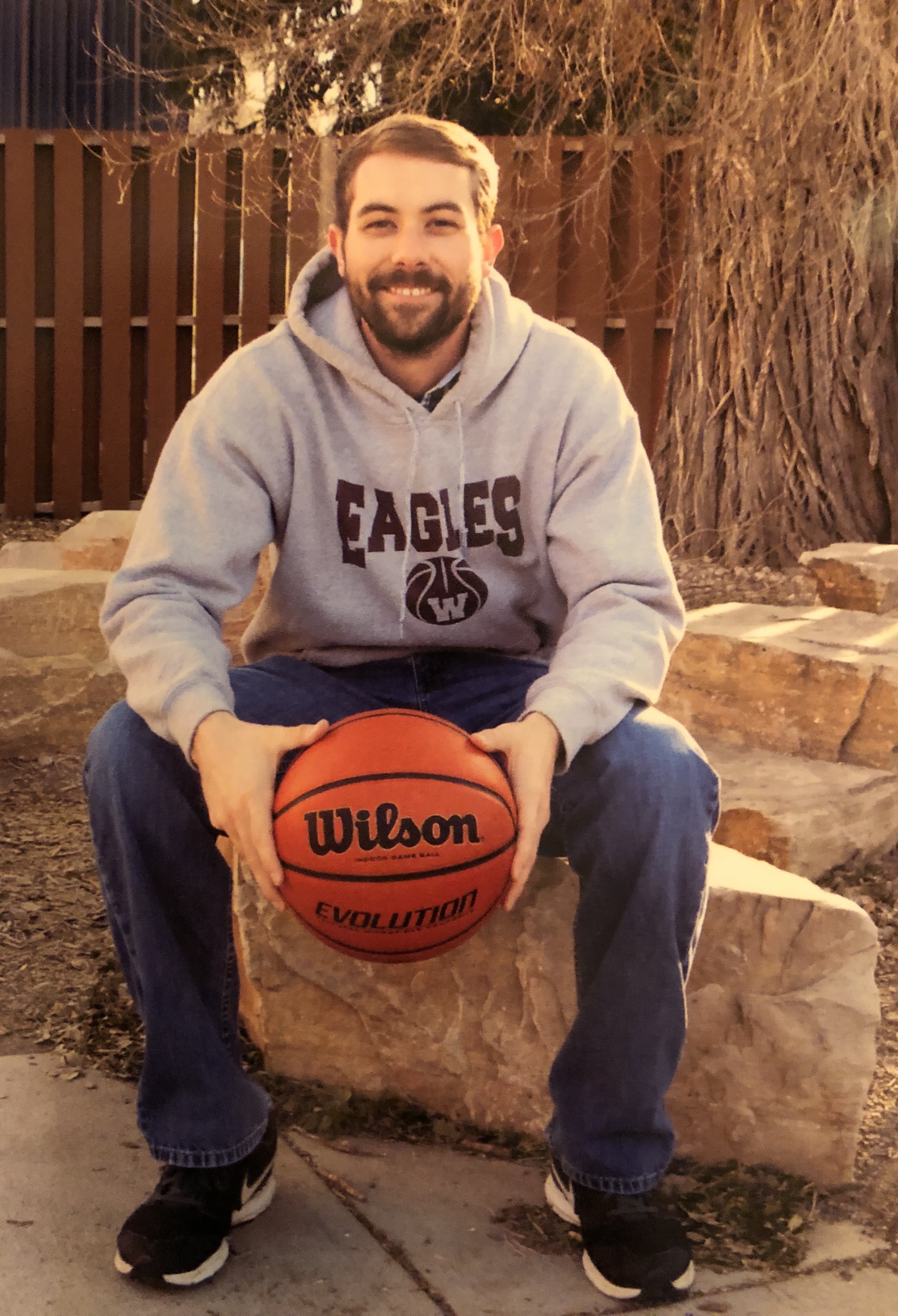 Mr. Lehrer was born and raised in Colorado, graduating from Broomfield High School in 2009. He attended Colorado State University where he graduated with a B.A. in History and minored in economics while obtaining his teaching license. After graduating from CSU, he attended law school at the University of Iowa College of Law, where he graduated with distinction before returning to Colorado to join a private law practice in Fort Collins. After some time as an attorney, Mr. Lehrer decided to return to teaching and joined Wellington Middle School in the fall of 2018. He now teaches various social studies courses at Wellington High School. Mr. Lehrer also has several years' experience as a basketball coach at Wellington Middle School and with the Rocky Mountain Fever. He is interested in constitutional law and legal history, enjoys all things sports, and is an avid reader, hiker, and traveler.
Katie McWilliams, 6th Grade Math Teacher
Jen Mitchell, English Teacher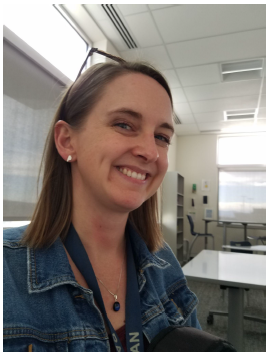 Hello! My name is Jen Mitchell, and I'm excited to join the team at Wellington Middle-High School this fall. I've been teaching and learning with Weld Re-4 schools since 2007, and helped open Severance High School in 2019. As a high school ELA teacher, I strive to create authentic learning experiences with students in an environment rich with text, feedback, growth, reflection, empathy, and joy. And snacks, whenever possible. :) When I'm not teaching, I'm usually hanging out with my 9-year-old, chasing after my chickens, or doing something else outside. I'm so looking forward to collaborating with and learning from all of you!
Katie Murphy, Art Teacher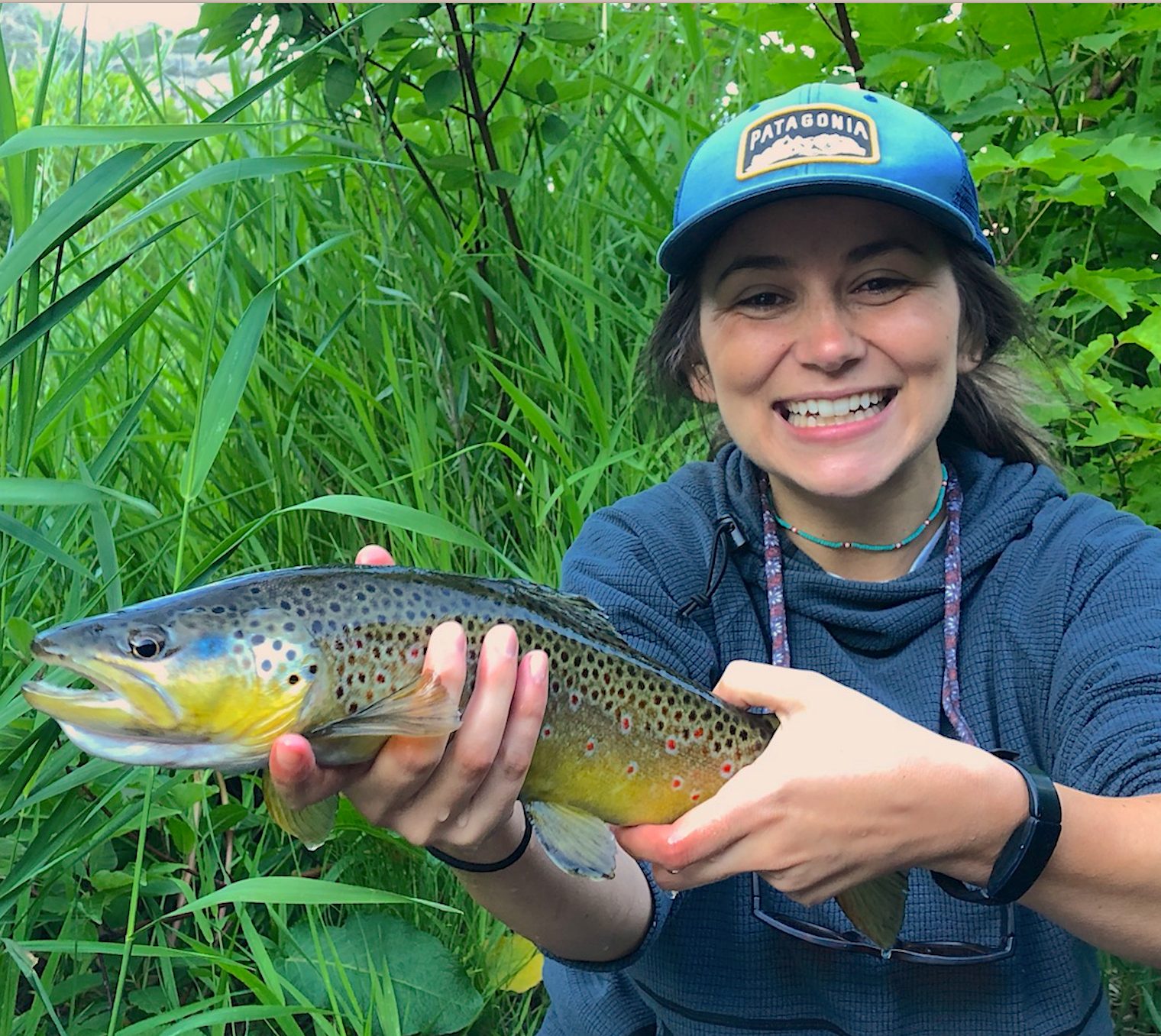 A PSD grad, Katie went on to CSU double-majoring in Painting and Art Education and received a minor in English.  During college, she interned with the Gardens on Spring Creek helping with Environmental Education and taught watercolor lessons in an assisted living facility, joking that one year her youngest student was 4 and her oldest 94 but her love for building relationships through teaching was solidified during this time.
She's spent the last three years teaching middle school Painting, Ceramics, and AVID in Utah.  She always strives to create a classroom environment that fosters students' agency over their own learning, harbors growth mindset, and instills in students a sense of resiliency and creativity.
When Katie isn't in the classroom, you can find her outside backpacking, plein air painting, stalking trout with her husband, or shooting her grandpa's film camera.  At any given time there is a high likelihood she has Dutch Bros in hand and Blundstones on her feet.  She couldn't be more thrilled to be an Eagle this inaugural Middle-High year, and is excited to be back near friends and family as she avidly pursues being the best educator she can be for her students and community.

Melissa Newman, ACE Coordinator
Travis Peeples, Physical Education Teacher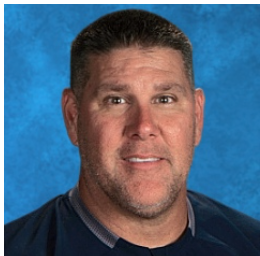 My name is Travis Peeples, and I have been in education for the last 25 years as a Teacher/Administrator. I graduated from the University of Central Florida with a bachelor's degree in Physical Education. I received my Master's Degree from Nova Southeastern University in Educational Leadership/Administration. I began my teaching career in 1997 as the Weightlifting Teacher at Pine Ridge High School in Deltona, Florida. I spent 11 years as a teacher and coach at PRHS. My next stop was at River Springs Middle School in Deland, Florida, where I opened a new school as a Cadre Member and was PE department head until 2012. In 2012, my family moved west to Colorado, and I was a Graduation Interventionist at Greeley West for 2 years. In 2015 I worked as a Dean of Students at Aurora Central High School. 2016 was spent at Cheyenne South High School as the Online Bison Academy Director. 2017-2022, I have been the Ironworks/Weightlifting teacher at Frederick High School. One of my best accomplishments has been developing Advanced/Athletic Weights for the 18 sports at Frederick High School. In the last 5 years, many of our athletic programs have been ranked in the top 10 of their sport, and our strength and conditioning program has served as a major foundation for their Athletic Success.
Ezequiel Perez, Spanish Teacher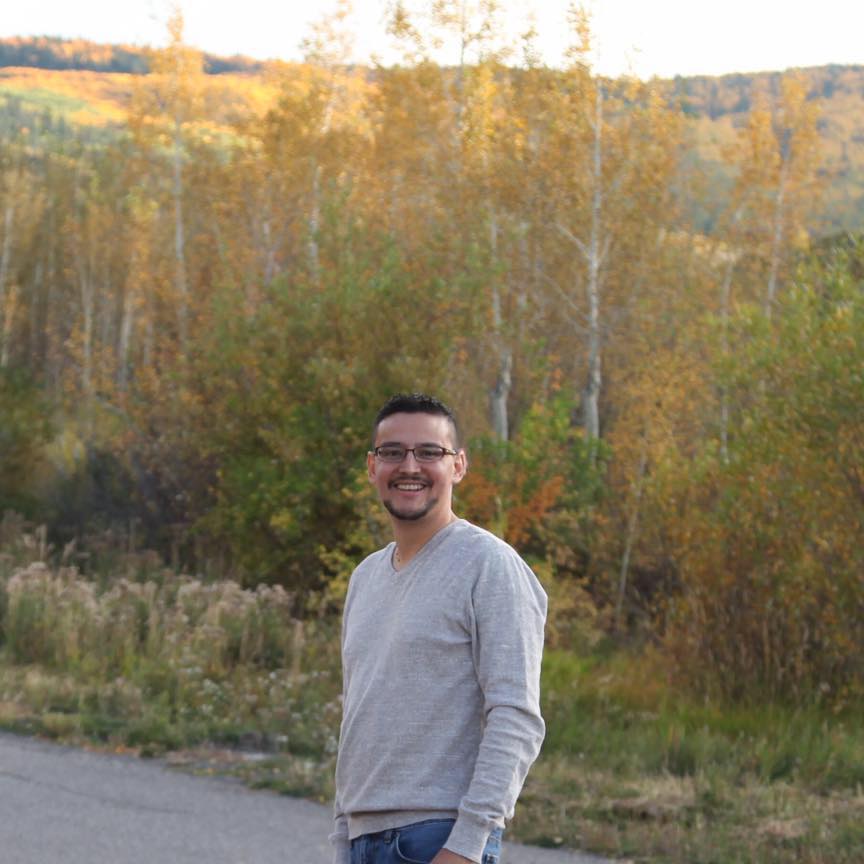 Ezequiel Perez is starting his 16th year of teaching at Wellington Middle High School. Mr. Perez obtained his BA in Spanish Teaching at Colorado Mesa University. He also conferred his MA in Spanish Literature & Teaching as well as his Ed.S in Educational Leadership from the University of Northern Colorado. Mr. Perez has taught middle school, high school, and college classes throughout his career. Mr. Perez loves going on walks with his wife and daughter. Family, music, and teaching are Mr. Perez' passions. Mr. Perez is so excited to be at Wellington Middle High School and becoming an Eagle!
Becca Robinson, Social Studies Teacher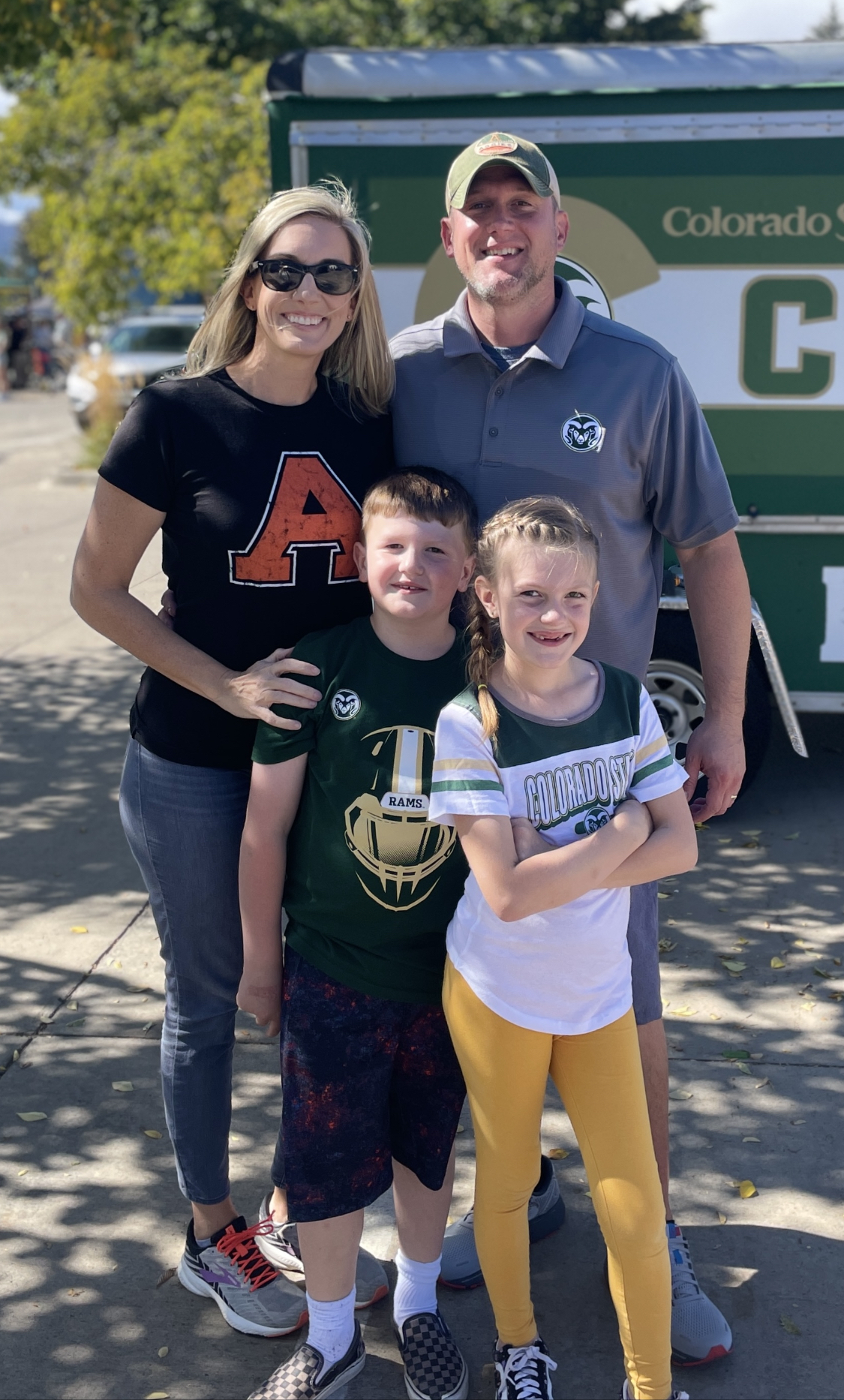 I'm thrilled to be joining the Wellington Middle-High School staff! To share a little about myself, I grew up in Bellvue and attended Cache La Poudre Elementary and Junior High, and graduated from Poudre High School. Additionally, I graduated from Colorado State University with a degree in History and earned my Master's degree from Regis University in Reading. I've enjoyed teaching social studies for the past 16 years. I love spending time with my husband Justin, daughter Tara (age 8) and son Whit (age 6). As a family we especially enjoy attending CSU football and basketball games, and Colorado Rockies games in the summer. In addition to spending time with my family, I love to read, and take walks with my Golden Retriever, Dusty. I'm so excited to be a Wellington Eagle!  
Kaitlyn Schmurr, Science Teacher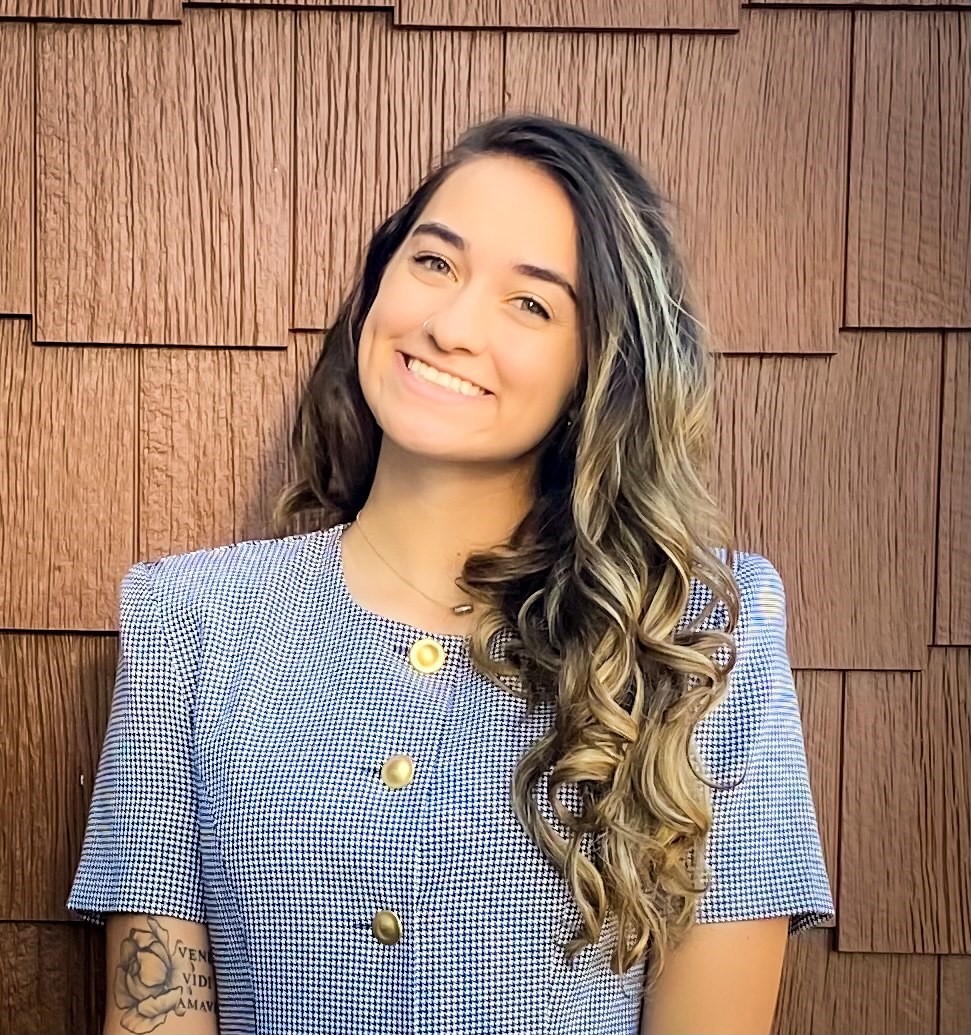 Hello! :) My name is Kaitlynn Schmurr and excited to pursue my dream of being a Secondary Science Teacher.
I have always had a calling to teach others. In my undergraduate studies at Northern Arizona University, I pursued a degree in Nutrition with an emphasis in Health Sciences. My hope with this degree was to teach individuals how to live healthier and how to fuel their minds and bodies. Through these studies, I discovered that my true passion is helping others establish foundational concepts and then showing them how to connect those ideas into advanced topics and solidify the "big picture." 
The first time I witnessed the light in someone's eyes illuminate and I could tell that they had truly learned something, I was changed forever. 
I am blessed to have grown up in Northern Colorado and at the base of the picturesque Rocky Mountains. (I was a Kinard and Fossil kid!) I spent 4 years completing my undergraduate degree at Northern Arizona University in Flagstaff, AZ. Even though I fell in love with Arizona, I always knew that I would make my way back to Colorado. My hobbies include hanging with my dogs and loved ones, cooking, trying new restaurants, fishing, travel, and hunting for vintage clothing. (You never know when I'll show up rocking some killer shoulder pads!) I am passionate about animals/nature, food, science, adventure, culture, and inclusion.
Karl Trujillo, Head Custodian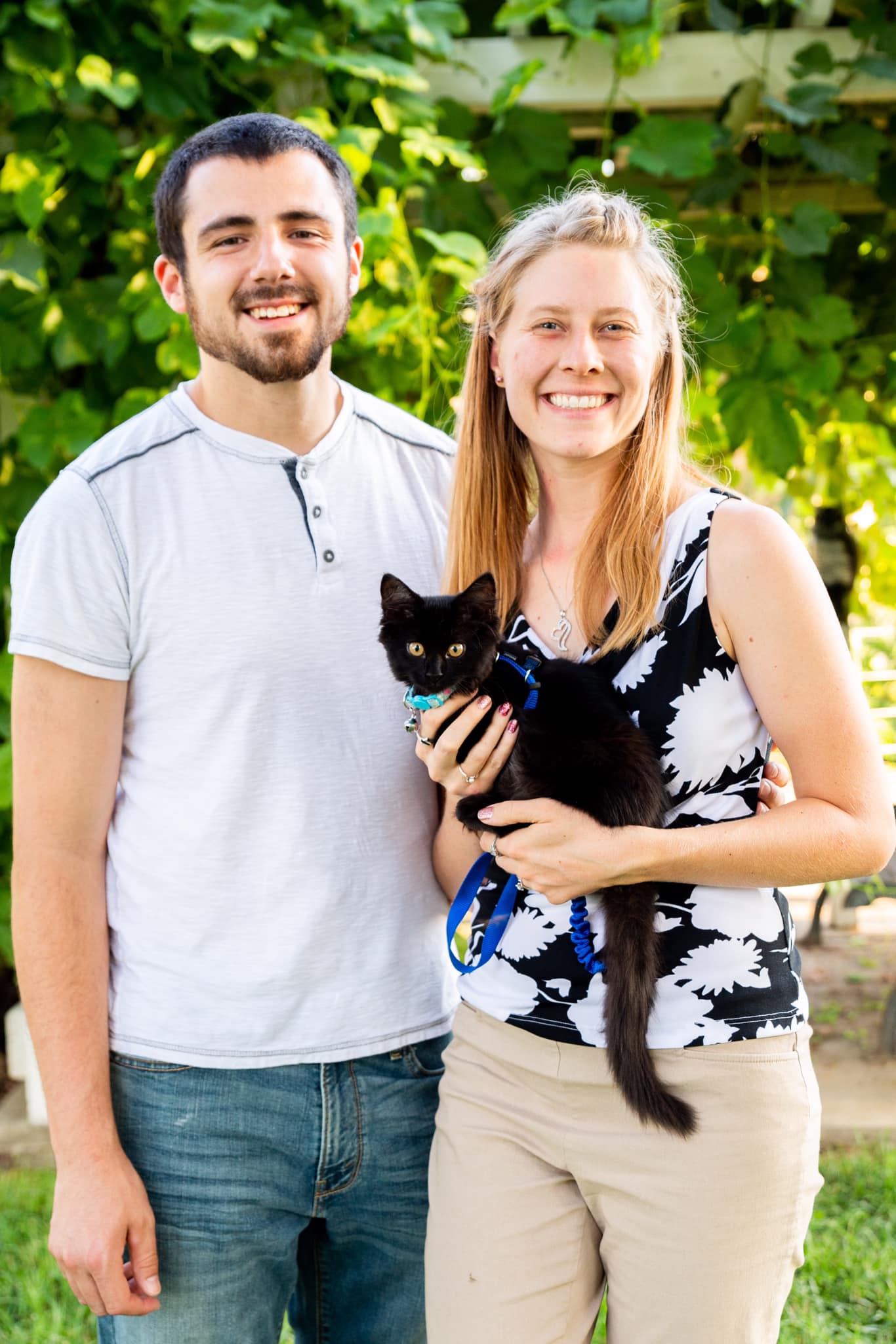 I'm so excited to be introduced to you all and look forward to working with you soon.  While working as the Head Custodian at Rice Elementary, I bought a house in Wellington because I loved the community so much. My wife and I have been married for two years and continue to live there. I am a dog person, and my wife Heidi is a cat person, so naturally we have two cats, Dizzy and Balou. We are expecting our first child in May of 2022. I love athletics and played football and basketball for Poudre High School. I can't wait to be a bigger part of the Wellington community and to help in this great work with you all soon!
Michaela Walker, Math Teacher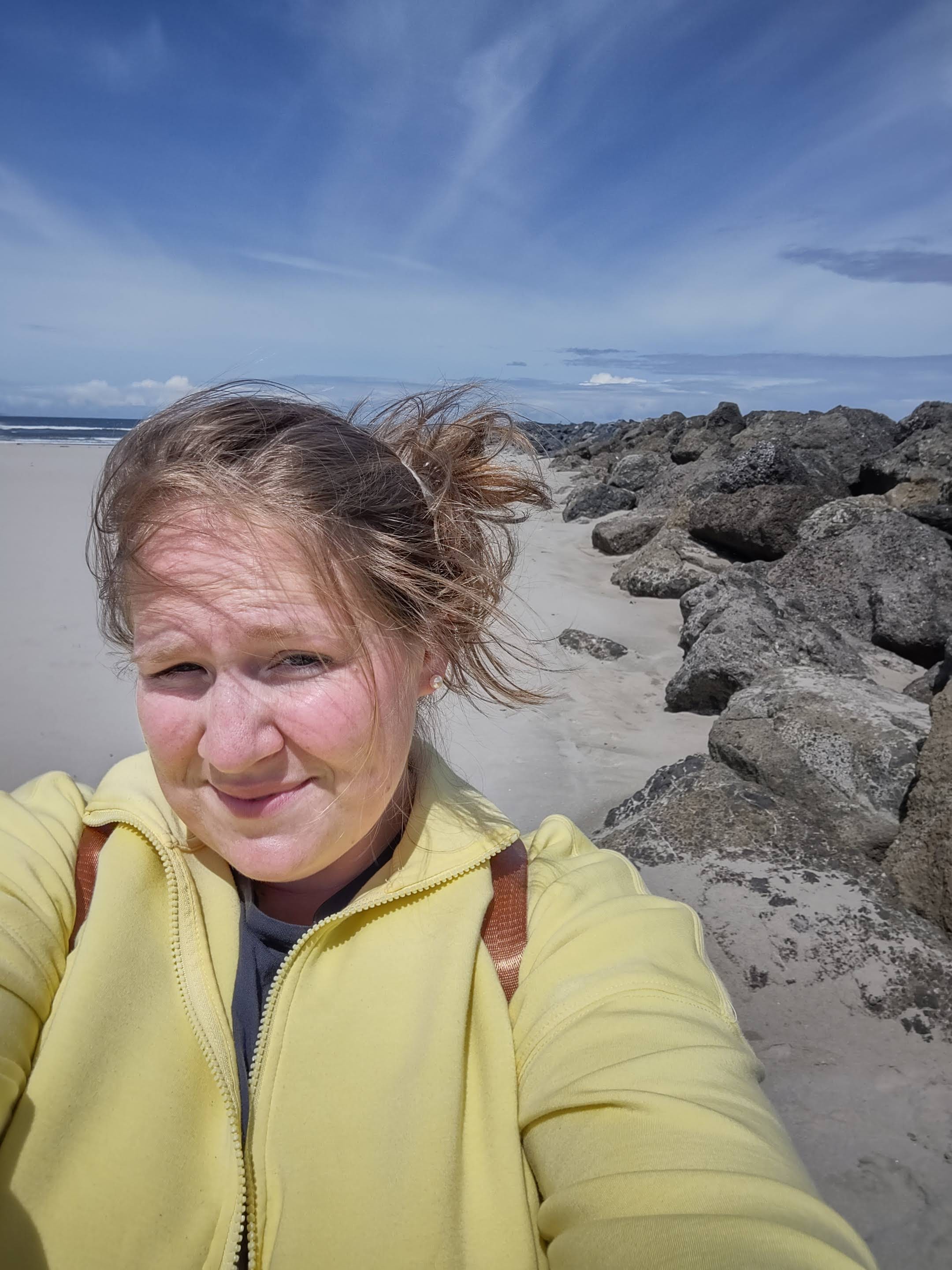 Hi! I'm Michaela Walker and I'll be joining the math team next year!
I've spent the last 4 years teaching in the Thompson School District in 7th and 8th grade math, Algebra, and Math Intervention. I enjoy bringing my love of the subject to my students and pushing myself to get them to enjoy Math as much as I do.
In my spare time I enjoy photography, video gaming, reading, and spending time with family and friends. My husband and I have two cats and a dog; Baboo, Jack, and Thor. We enjoy spending our evenings outside playing fetch with Thor and watching movies.
I look forward to joining the Eagles team this school year!
Matthew "Mac" Woods, Counselor



I have been working in education for over 12 years. Starting out in New York City, I was a high school science teacher before I began a journey as an overseas educator. I led groups of students on semester-long gap-year programs to explore cultures, participate in community service, and learn about travel. When I moved to Portland, OR I worked as a career counselor at an alternative high school for 6 years while studying for my School Counseling Master's Degree from Oregon State University. I am from Ohio originally, but have recently moved to Fort Collins to be close to family (and the mountains). I am married and have two beautiful daughters, Molly (4) and Lulu (2). I like to play guitar, listen to audiobooks, climb, run, play soccer and slackline.