Kelby Benedict - Principal
Kelby Benedict has spent most of his career at Poudre High School, with his most recent tenure year as an assistant principal. While at Poudre High, his work has focused on collaborating with staff to connect students to their passions –– and ultimately their time beyond the classroom –– through authentic learning experiences. Kelby started with PSD in 2002 at Putnam Elementary. Since then, he has worked as a para-professional, math teacher, coach, curriculum facilitator, interim principal, and assistant principal. For Kelby, the thought of leading such a student-centered, and family-focused community into the next big chapter of their history, as a school and community, is extremely humbling and definitely a oncein-a-lifetime opportunity that he does not take lightly. He is grateful for the honor of continuing the great traditions of Wellington Middle School, and the opportunity to dream and live out new traditions in the coming years.
Steven Watkins - Assistant Principal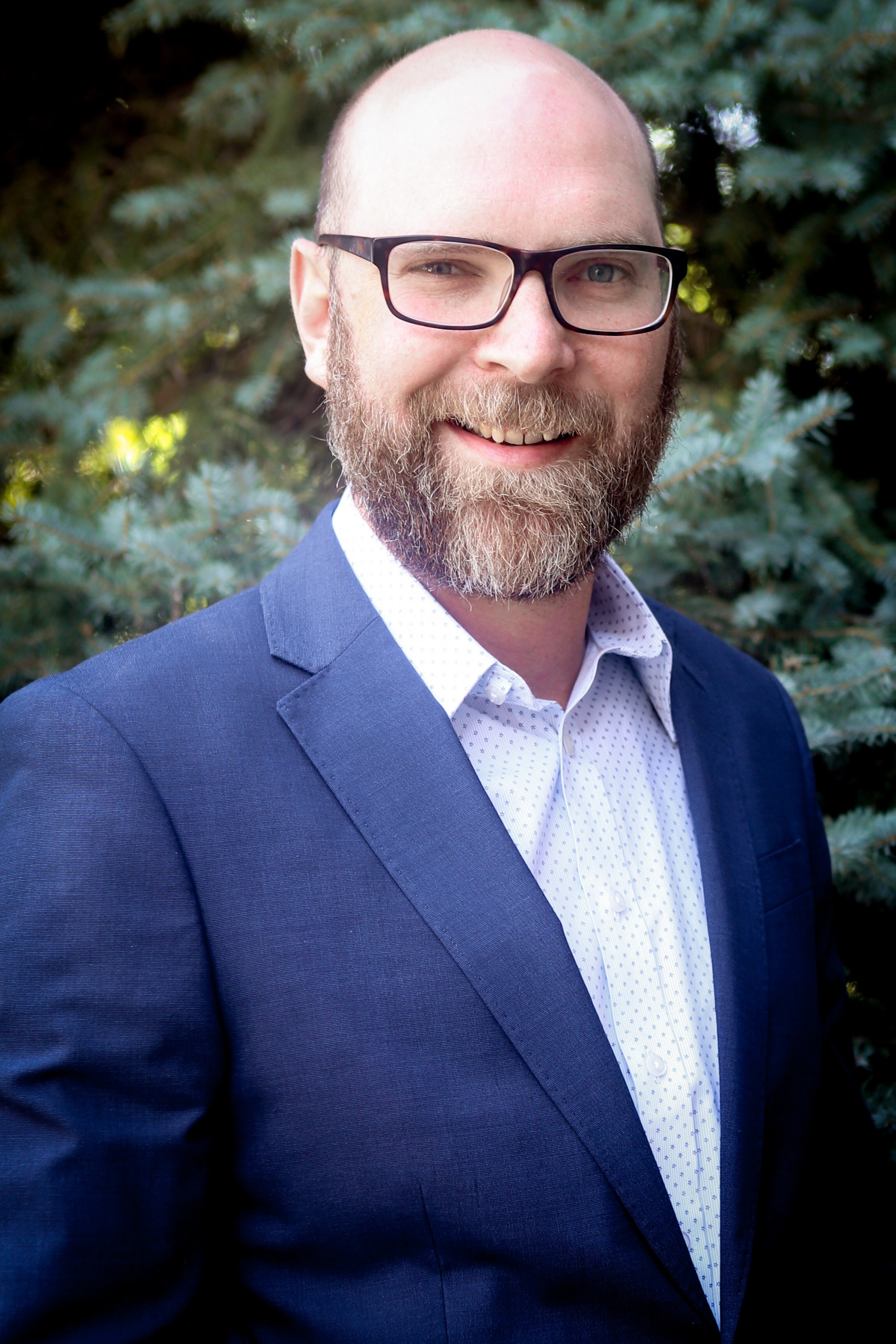 Steven Watkins has worked with youth for over 15 years, including the last 10 years as an educator. He spent the past four years working at Kinard Middle School in Poudre School District as a science teacher and department leader. He is excited to become an Eagle and join the rich traditions embedded in Wellington Middle School. Some of his most proud moments in education have included traveling with kids to Costa Rica, leading student teachers as a seminar instructor for CSU, and experiencing those one-of-a-kind moments where kids feel connected, engaged and make huge leaps. In his free time, Steven enjoys fishing, hiking, camping, cooking, and spending time with his wife, Katie, and two daughters Emmaline (5) and Esmae (3). Steven is excited to be a part of the Wellington team and is ready to hit the ground running!
Conrad Crist - Assistant Principal
Conrad Crist joins us most recently from Fort Collins High School. In his 16 years in education, he has served in numerous roles at the elementary and high school level. His elementary experience includes physical education teacher, school librarian, 3rd grade literacy teacher, and after school reading tutor coordinator. Conrad's high school experience includes serving as a physical education and science teacher. He has developed health and wellness curriculum, been a department chair at FCHS, and the district curriculum facilitator for Poudre School District. In addition to his roles in the classroom, Conrad has been a track and field coach for the past 20 years, while also coaching football and cross-country when the opportunity arose. On a personal side of things, he has been married for 16 years to his wife Gwen and has two amazing daughters, Miyah (10) and Audrey (8). As a family, they love being outside and enjoying all Colorado has to offer: hiking, fishing, camping, boating, snow skiing, etc.