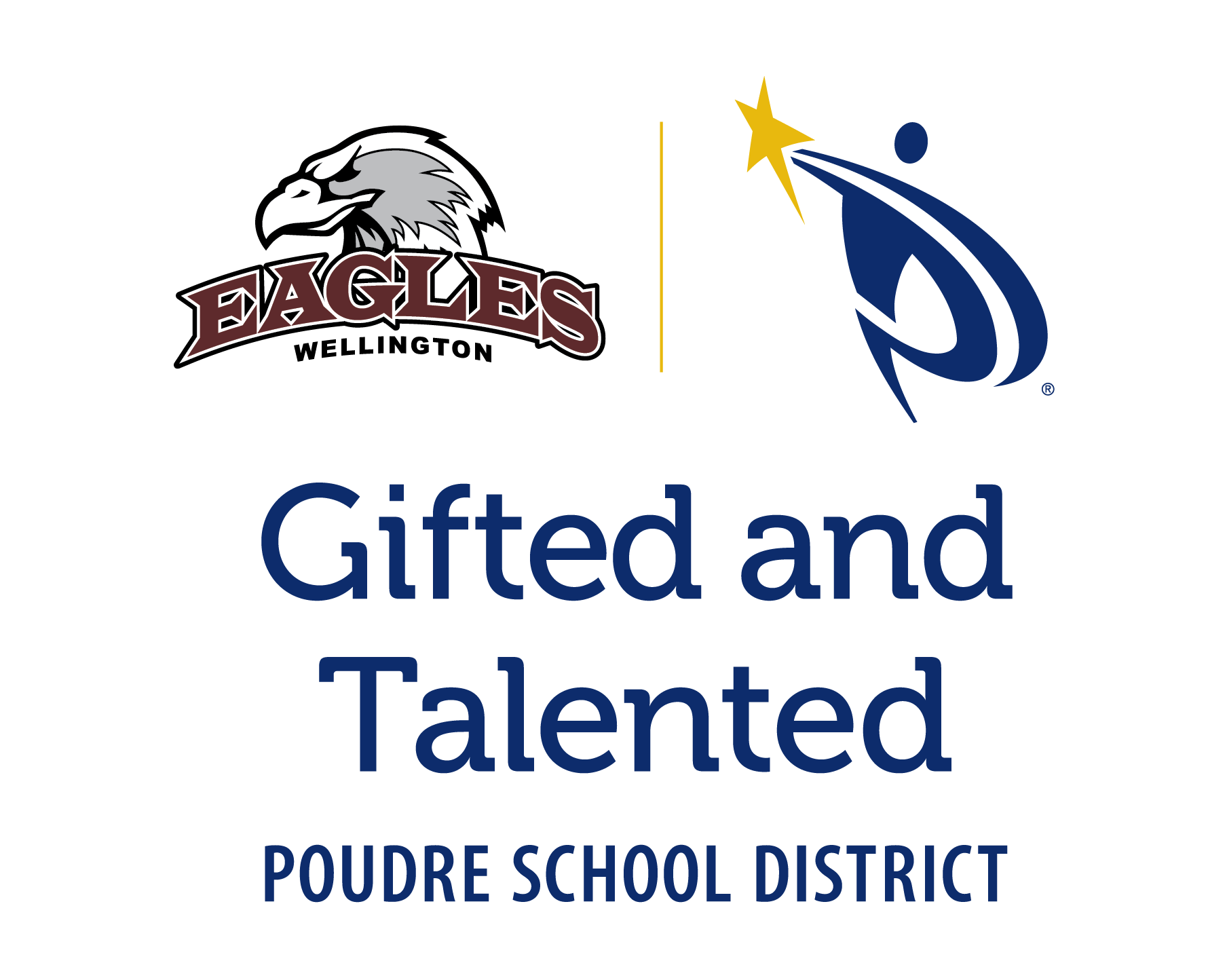 "There is no better time than today to encourage our gifted learners to shine." Angie French 2011.
Wellington Middle-High School (WMhS), in conjunction with the Poudre School District Gifted and Talented program, strives to nurture the development of exceptional abilities so that all gifted students demonstrate positive self-esteem, high-level thinking, and creative productivity.
Gifted PSD students are identified by assessing their strength areas. Educational programming is implemented to match their identified needs. Student progress and achievement is monitored through on-going assessment.
Advanced Learning Plans (ALP)
The State of Colorado requires all schools and districts to meet the unique needs of gifted students. At Wellington Middle-High School we accept this charge with great enthusiasm.  WMHS ALPs are experience- based.  Each experience is focused on a topic and includes college and career components. These all-day field trips include one or two mini-classes on the topic.  Students are required to select a fall experience and a spring experience.  Past and current experiences include:
The Science of Fly Fishing

A visit to Colorado School of Mines

Flight School

A visit to CSU Engines and Energy Lab

A visit to CSU Vet School
Advance Learning Plans also have affective goals.  In order to meet our affective goal of the ALP we engage our gifted learners at each grade level in a school-wide book study. Topics include: Embracing Failure, Coping with Stress, and Understanding Giftedness.
Academics
At Wellington Middle-High School, challenge and rigor in the classroom are important for all students and especially  for gifted & talented students.  We offer students the opportunity to challenge themselves in Pre-AP classes (honors level), grade level acceleration in math, and by differentiation in the classroom.  We do not just hand our gifted students more work, rather we provide more challenging work where they are encouraged to go farther and deeper within the curriculum.
Elective courses like Math & Science Olympiad, Lego Robotics, and Creative Writing are popular among our gifted students.