Head Football Coach: Travis Peeples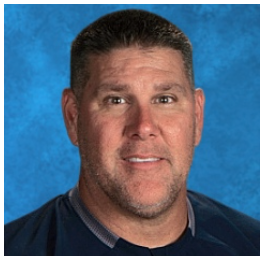 Coach Peeples has 25 years of football coaching and teaching experience. He is a life-long educator and coach. His goal is to develop every player to their fullest potential on the field, in the classroom, and in the community as leaders. He has a 12-month comprehensive football program, where players are able to develop every aspect of the student-athlete. The last five years, Peeples has worked at Frederick High School as their Head Football Coach and Weight Training Teacher. Under his leadership, the varsity team had a 35-16 record. They were 2019 CHSAA semifinaliasts, 2021 CHSAA quarterfinalists, 2021 Conference Champions, and Channel 9 Game of the Week four times. He was named Conference Coach of the year and Denver Broncos Coach of the Week. In his five years at FHS, 18 players signed with colleges for football (Juco to D1).
Coach Peeples started his coaching career at Miami Killian and spent 12 years at Pine Ridge High in central Florida. He spent time at Greeley West and Cheyenne South, helping to lead both programs to CHSAA Playoffs. He was the head coach at Aurora Central (8-3) and led the program to their first playoff appearance in 25 years.
Peeples was born and raised in Miami, Florida. In 1989, he graduated from Miami Columbus HS, where he was the varsity quarterback earning All-City recognition, and his team was Conference Champions. He played in the early 1990s at University of Central Florida on a full scholarship. He was a member of the 1990 semifinalist team and a UCF letterman. He and his wife, Lori, recently moved to Wellington. Lori is a principal at Sandborn Elementary in Longmont. His sons, Brad, Darren, and Andrew are all students at CU Boulder.
He looks forward to meeting staff, students and parents soon! Travis is very excited to build a program from the ground up right in his backyard! We know that Coach Peeples will be an integral part of building great things at Wellington Middle High School!