Head Football Coach: Travis Peeples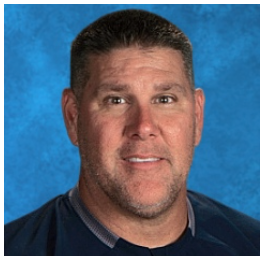 Coach Peeples has 25 years of football coaching and teaching experience. He is a life-long educator and coach. His goal is to develop every player to their fullest potential on the field, in the classroom, and in the community as leaders. He has a 12-month comprehensive football program, where players are able to develop every aspect of the student-athlete. The last five years, Peeples has worked at Frederick High School as their Head Football Coach and Weight Training Teacher. Under his leadership, the varsity team had a 35-16 record. They were 2019 CHSAA semifinaliasts, 2021 CHSAA quarterfinalists, 2021 Conference Champions, and Channel 9 Game of the Week four times. He was named Conference Coach of the year and Denver Broncos Coach of the Week. In his five years at FHS, 18 players signed with colleges for football (Juco to D1).
Coach Peeples started his coaching career at Miami Killian and spent 12 years at Pine Ridge High in central Florida. He spent time at Greeley West and Cheyenne South, helping to lead both programs to CHSAA Playoffs. He was the head coach at Aurora Central (8-3) and led the program to their first playoff appearance in 25 years.
Peeples was born and raised in Miami, Florida. In 1989, he graduated from Miami Columbus HS, where he was the varsity quarterback earning All-City recognition, and his team was Conference Champions. He played in the early 1990s at University of Central Florida on a full scholarship. He was a member of the 1990 semifinalist team and a UCF letterman. He and his wife, Lori, recently moved to Wellington. Lori is a principal at Sandborn Elementary in Longmont. His sons, Brad, Darren, and Andrew are all students at CU Boulder.
He looks forward to meeting staff, students and parents soon! Travis is very excited to build a program from the ground up right in his backyard! We know that Coach Peeples will be an integral part of building great things at Wellington Middle High School!
Head Boy's & Girl's Soccer Coach: Julio Martinez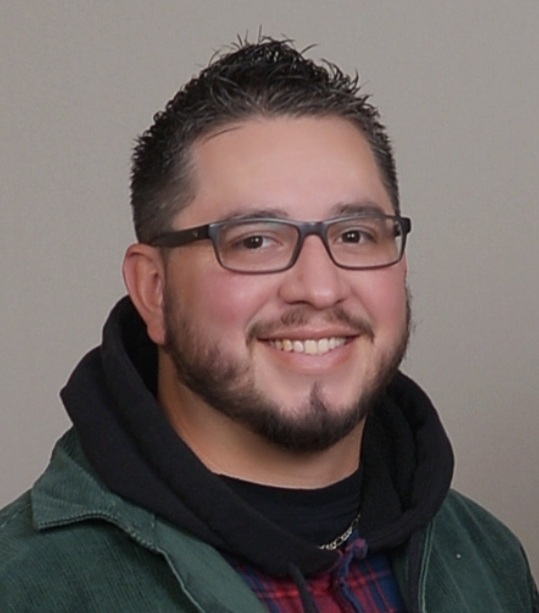 "My coaching career was ignited in 2018. I started off coaching rec sports like basketball to football, starting from grades 4th to 12th grade seniors. For the past two seasons now I have made the transition to a passion sport of mine, the wonderful world of soccer. I come from a Head JV coach/Varsity assistant coach from Northridge High School out of Greeley. Where I managed to end last season with an undefeated record and the title of Coach of the Year voted by my peers. I also was part of the coaching organization which took the Varsity squad to the State qualifying competition. 
I played soccer in all of my four years of school at Greeley West High School. My team was unfortunate to reach state contention during that time but have always cherished the memories. Soccer has always taught me about discipline, dedication and the drive to push myself to be better, not only out on the field but in life. My goal is to instill these principles into student-athletes. 
I am a born and raised native here from Northern Colorado. I have lived most of my adult life in Fort Collins with my wife Amelia and our three children Aiden, Sophia and Noah but just last year we made the move to Wellington. Our plan is to make this place our home. I am excited to meet with the faculty and team of the school. Eager and ecstatic to start building this program from the ground up. Let's Go Eagles!
Head Boy's Basketball Coach: Dante Roberts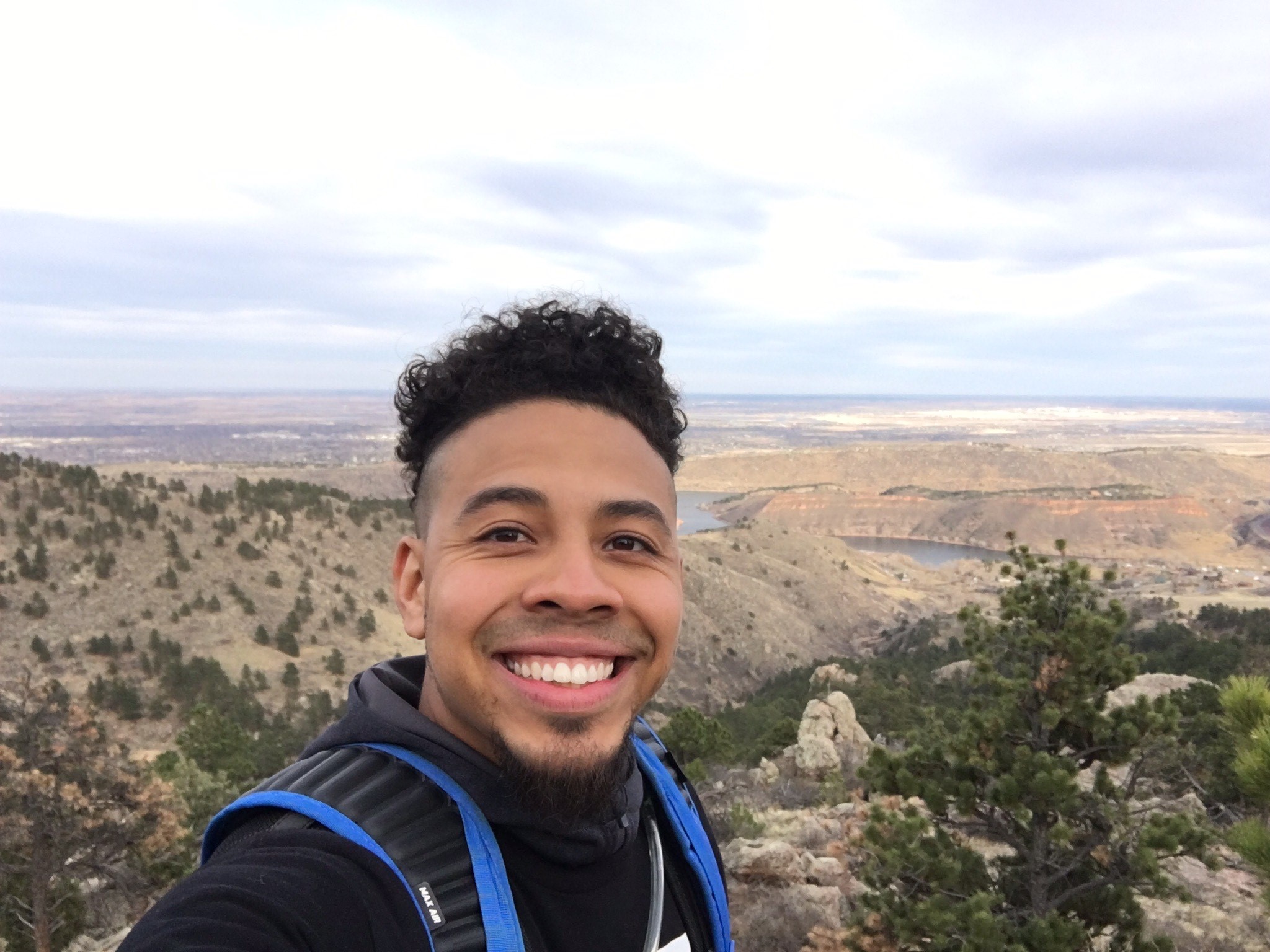 Coach Roberts started his coaching career at Poudre High School in 2010. As a longtime coach for the boys basketball program and an alumni himself, Dante held many roles during his 10 years, including heading up the Jr. Impalas program, the Freshman and Sophomore coach and Varsity Assistant. 
Dante is also a Certified Personal Trainer, Performance Enhancement Specialist and Corrective Exercise Specialist. He has a strong passion for health and fitness and has trained many groups and athletes in Northern Colorado. 
Dante loves being outdoors and enjoys life in Wellington with his wife Ashliia and two dogs Stella and Penny.
Head Girl's Basketball: Olivia Curran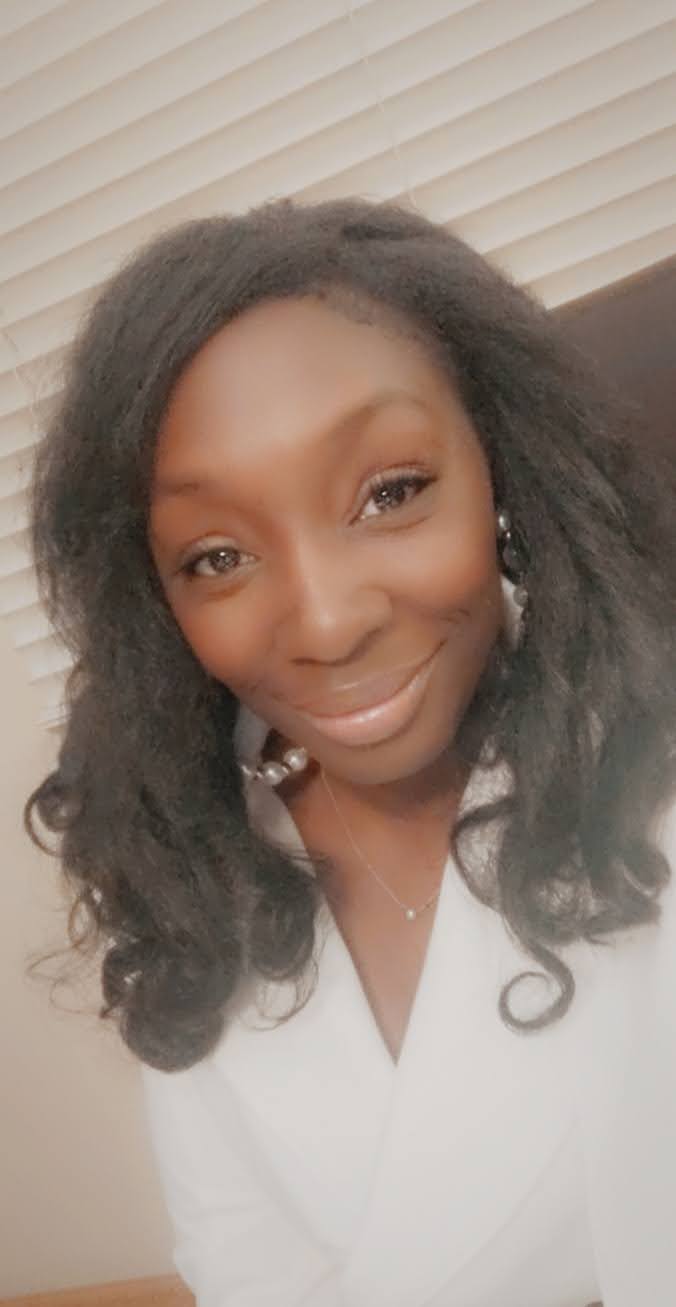 "My name is Olivia Curran and I have played basketball all my life. I'm an Eastern Washington Eagle, now coaching basketball for the Wellington Eagles! I started out coaching basketball for Rocky Mountain Fever Club Team. After two years of that, I got hired on as the JV coach, then C Team Coach at Fort Collins High School. This past season I was the Girls Varsity Assistant and have been coaching at Fort Collins High School for the past 5 years. 
My goal is to create a competitive program at the new Wellington Middle-High School that is built on character, work ethic and love for the game of basketball. I'm really looking forward to building new Eagle traditions! 
Outside of coaching basketball, I'm a mother of three and I live in Severance. My husband is a teacher and unified soccer coach in PSD. We love family time and playing in cornhole tournaments. I feel so grateful for this opportunity and look forward to getting to work!"
Head Girl's Tennis Coach: Kim Bender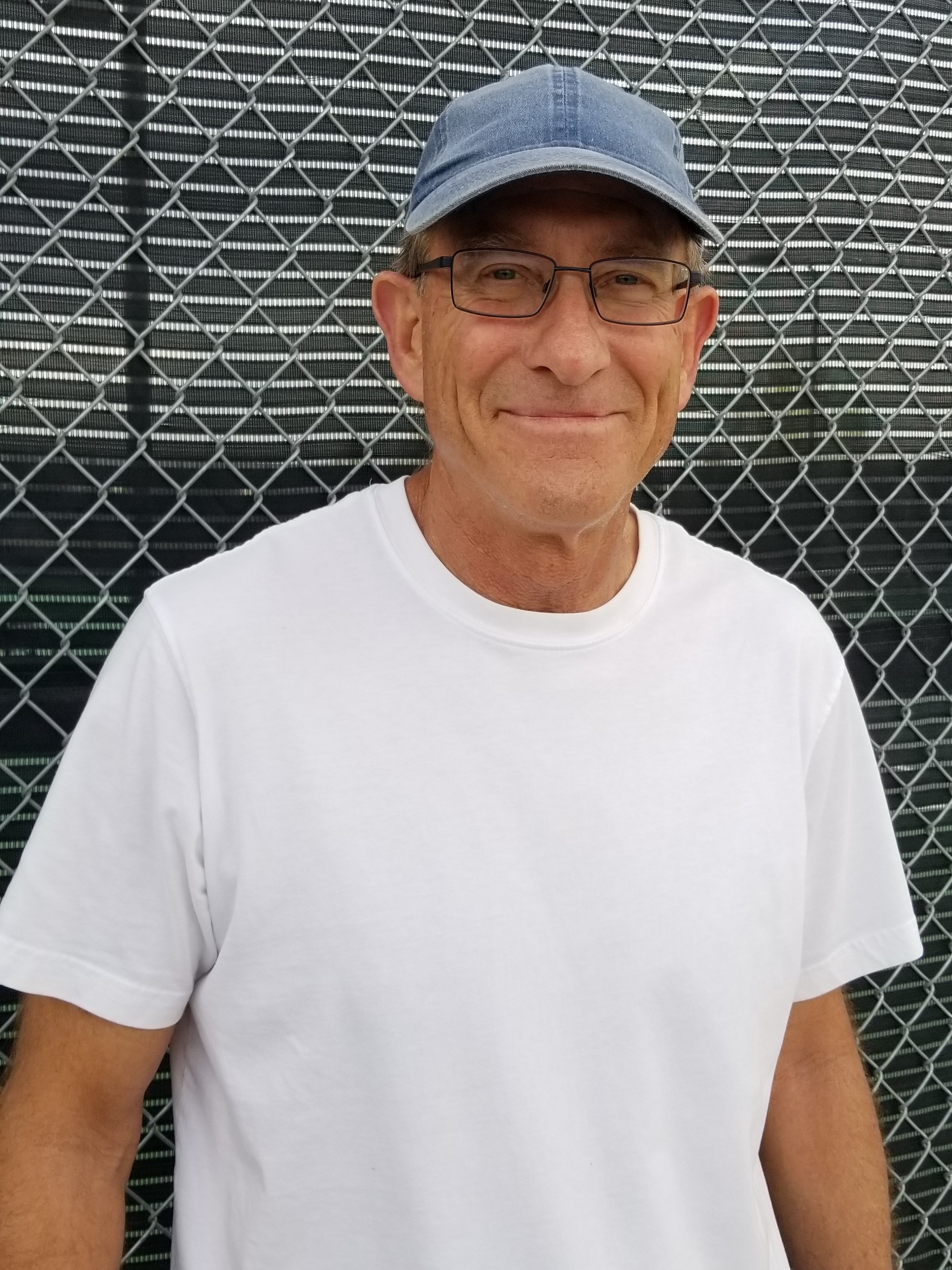 Kim Bender is a USPTA certified elite tennis professional and is academically prepared at the Ph.D. level.  He has recent experience coaching a girl's high school team in Loveland.  For the past four years he has developed and operated the tennis programming for juniors and adults with the City of Wellington Recreation Department.  He has management experience as a head professional of a twelve-court public tennis center in Oklahoma City, including pro shop and racket stringing operation, instructional programming for juniors and adults, as well as the development and operation of USTA sectional tournaments for juniors.  In addition, he has instructed tennis at two higher education institutions in Oklahoma and Florida.  Kim has continuously played competitively in USTA league tennis in Colorado for twenty years.
Kim recently retired from higher education administration and is looking forward to making high school coaching at Wellington a central career interest.  Kim seeks to develop student athletes who achieve competitive success through engaging in fun and focused skill-developing experiences on the court that reinforce teamwork values, a consistent work ethic, and positive attitudes towards shaping lifelong health and wellness behaviors.  He encourages athletes to use tennis activities to strengthen future workplace skills such as leadership, collaboration, critical thinking and emotion management.
Head Cross Country Coach: Mike Callor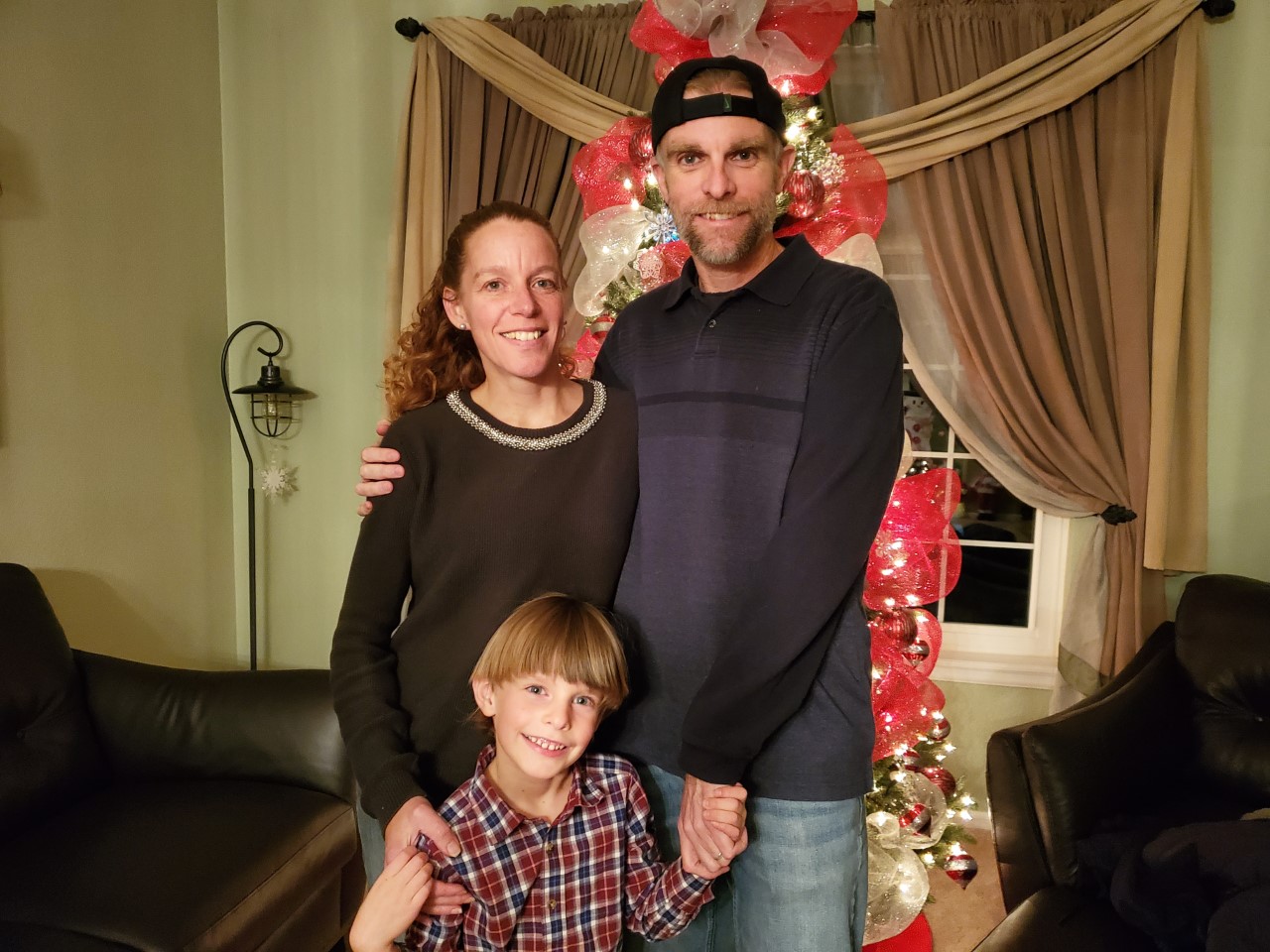 Mike has been coaching high school cross-country and track for the last 20 years, most recently at Thompson Valley High School, where he has been the Head XC and Assistant Track (Distance) coach for the last 5 years.  He has been blessed to have coached multiple State Champion individuals and teams as well as All-Americans in XC and Track, but those have all been the result of focusing on process with an emphasis on character.
Mike competed in XC and track in both High School (Arapahoe) and College (Colorado Chrisitan University) and still enjoys running every day!  Outside of coaching, he manages a running store in Fort Collins (Altitude Running), and enjoys any events that allow him to hang out with his amazing wife, Sara and their energetic son, Nathan.
Head Girl's Volleyball Coach: Haley Unruh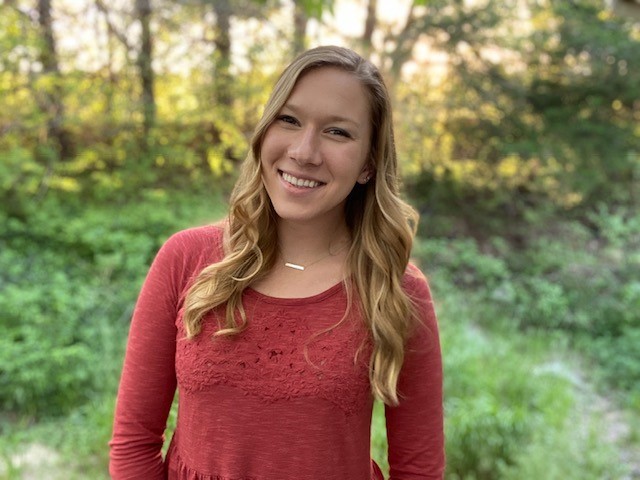 Haley grew up in a rural, ranching community in southern Kansas. She helped lead her high school volleyball team to the state tournament during her senior year. After graduating from South Central High School in Coldwater, KS, Haley continued her volleyball career as a team captain at Hesston College while completing her Associates Degree in Early and Elementary education. She continued to play volleyball at Kansas Wesleyan University, then transferred to Kansas State University to finish her Bachelor's Degree. She is currently teaching 4th grade in Cimarron, Kansas where she is the high school varsity volleyball coach. She also assists with Jr. High girls' basketball.
Head Softball Coach: Catherine Foster-Cody
Coach Catherine was pretty much born with a mit on her hand, thanks to her dad's huge love of the game.  She grew up playing competitive ball with her girlfriends, while also playing pick up games all summer with friends whenever possible before scheduled practices and tournaments.  She was a catcher the majority of her career and loved every minute of it.  Catherine was blessed to grow up and play alongside the same group of girls from youth through high school, where they created friendships that have carried them through to today.  She is super excited to see our ladies transition from middle into high school softball fluidly and together, building their bonds and deepening their skills.  Catherine has a combined 7 years coaching experience and is excited to bring her knowledge and love of the game, positive energy,  along with her expertise in team building and personal development to the Eagles program.  Her coaching philosophy was adopted from coach Lou Holtz: "Do right, do your best, treat people well."  The ladies of Wellington Softball are going to soar!
Catherine grew up in Illinois and moved to Wellington, Colorado 16 years ago.  She and her husband Tom have 4 kids, 2 of them already out of school, 1 currently in middle school, and 1 who is going to be a freshman.  After having 2 that were transported to Fort Collins for high school, they are super excited to have a high school right here in Wellington and plan on being at all the things!  Catherine loves to adventure and will try anything once.   She hikes, kayaks, paddle boards, loves to camp, and loves roller coasters.   Her dream is to surf the big waves off the coast of Hawaii. She is an avid runner and loves to box.  Catherine is involved in the community, sitting on different committees and mentoring young ladies and women who are struggling.  She works in revenue integrity for Banner Health and is also the Women's Ministry Director for her church.  Catherine can't wait to pour her heart into this program and the ladies who will be a part of it!
Head Boy's Golf Coach: Brian Fox & Varsity Football Assistant Coach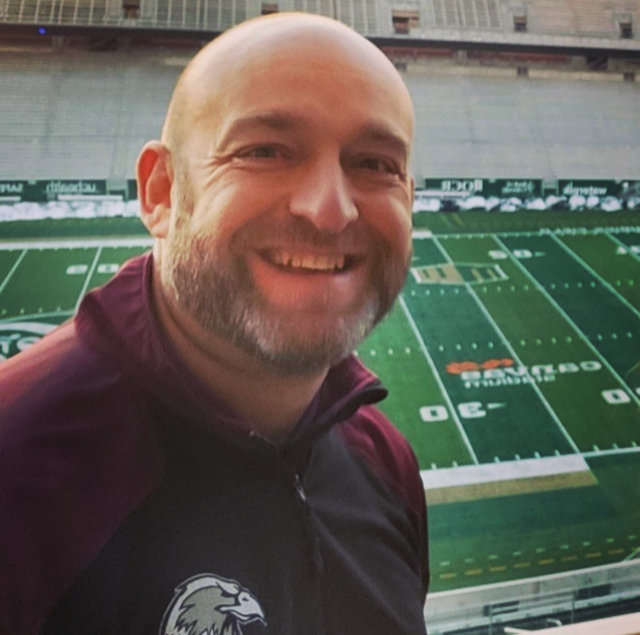 I am thrilled to be named Head Coach for this upcoming golf season. I grew up right here in Wellington and am so excited to be back in this great community with my wife Jesse raising our 3 children. I have been coaching for 17 years as a high school football, baseball, hockey, and strength coach. I have also been an assistant and head coach for middle school girls' golf.  
I am absolutely obsessed with this great game and am looking forward to building this into a program that our golfers, parents and community are proud being a part of. My number one goal is to develop a lifetime love of this game to each of our golfers. Golf is about integrity, perseverance, and mental strength. We will stress and teach these qualities to our golfers everyday. 
Head Baseball Coach: David Jimenez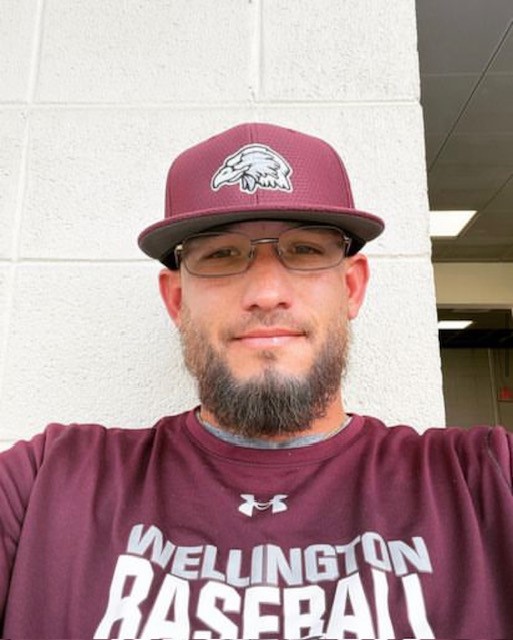 I'm extremely happy to accept the position of Head Baseball Coach at Wellington Middle-High School. The relationships that were built with the coaching staff, school staff, parents and most of all the players was an amazing experience and I am pleased to be able to have the opportunity to build on those relationships. I'm excited to build off of last year's success and continue to grow this program into something special.
Head Wrestling Coach: Chopper Shrull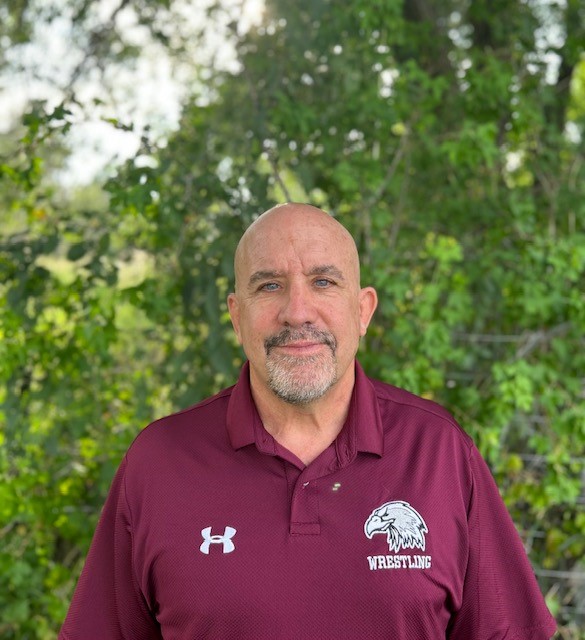 My name is Chopper Shrull and I am excited to take on the role of head wrestling coach here at WMHS. I was born in Northern California but moved to Red Feather Lakes, Colorado when I was 10 years old and have been part of the PSD community basically ever since.  When I was in 9th grade I became the target of bullying and in defending myself was given the choice of wrestling or detention, I chose wrestling not knowing that it would forever change my life.  I wrestled at Poudre High School where I became district champion and won 3rd in state.  After high school, I went on to wrestle at the University of Southern Colorado (CSU Pueblo) where I was selected outstanding male athlete of the year, RMAC champion and earned an All American title in wrestling.  Following college I returned to the Fort Collins area where I raised my 3 daughters, taught at Lopez Elementary School for 30 years and coached both as an assistant and head coach at Poudre High School. 
I am passionate about wrestling for many reasons, not only the athleticism and discipline it teaches but also for the strong character it develops in young people.  In my time here at WMHS I am looking forward to helping build the individual as a whole by teaching lessons of fortitude, determination, grit and integrity both on and off the mat.
In my free time I enjoy fishing, camping, traveling and spending time with my kids (all former Wellington Eagles!) and grandkids. 
Head Track & Field Coach: Nick Wilkins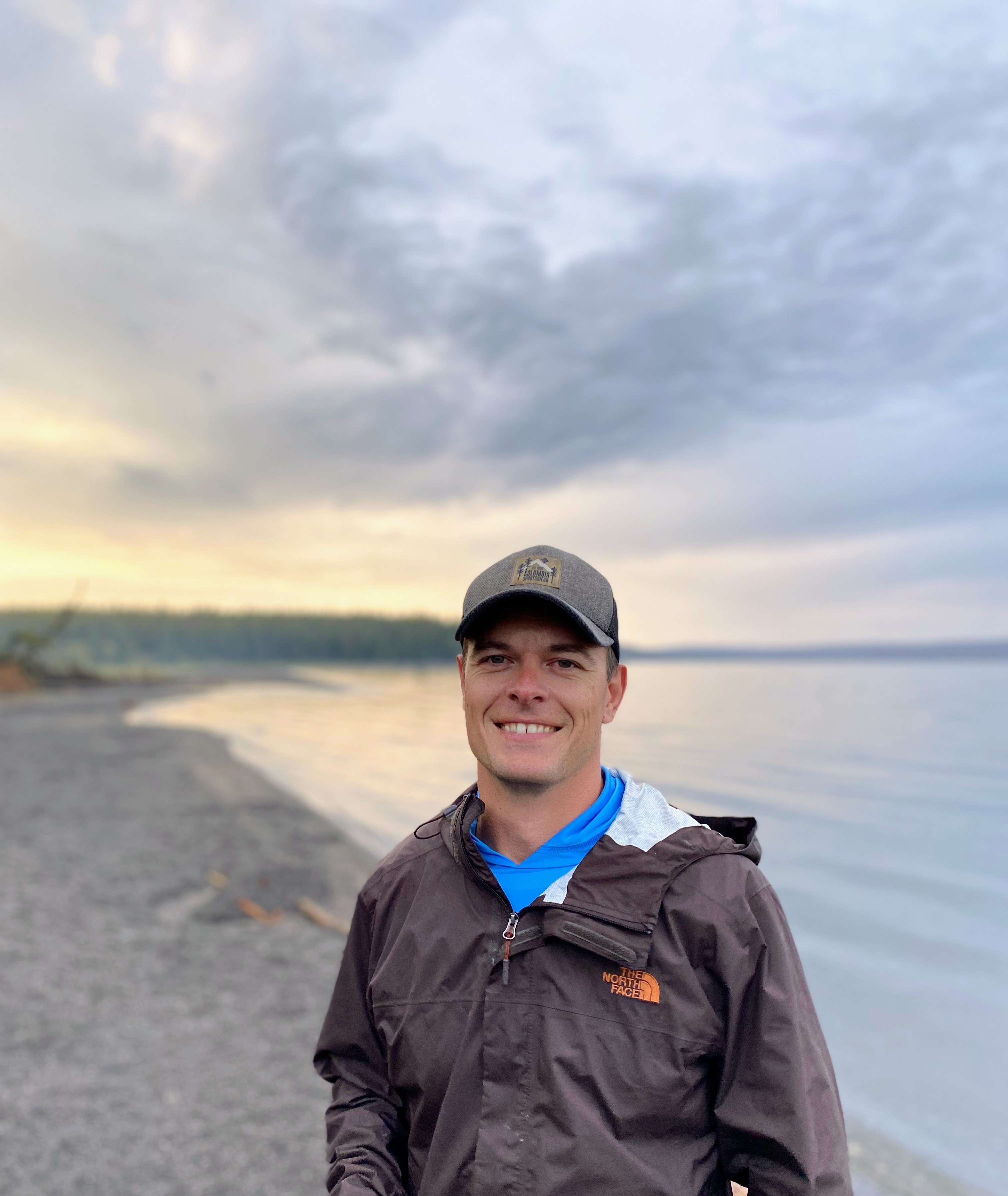 I am eagerly stepping into the role of Head Coach for the Wellington High School Track and Field team.  I have been a teacher and coach in Northern Colorado for 11 years and have taught at WMHS since its opening.  My lifelong passion for track and field grew during my time as Captain of the Track and Field team at the University of North Dakota where I competed in jumping and sprinting events.  I graduated from UND with a degree in Physical Education, Exercise Science, and Wellness.  
Throughout my coaching career I have coached a wide variety of events, as well as served as the head coach of a program for several years. Since starting coaching in Colorado, I have supported several students to become state placers and state champions. My favorite aspect of coaching is watching athletes progress in ways they never thought possible. Our goal for this year is to grow our team, be competitive,  and have as many athletes compete at State as possible.  In order for our team to find this success, we'll need to be good teammates and push one another through our mental and physical hurdles.  
Barb Andrews, Athletic Trainer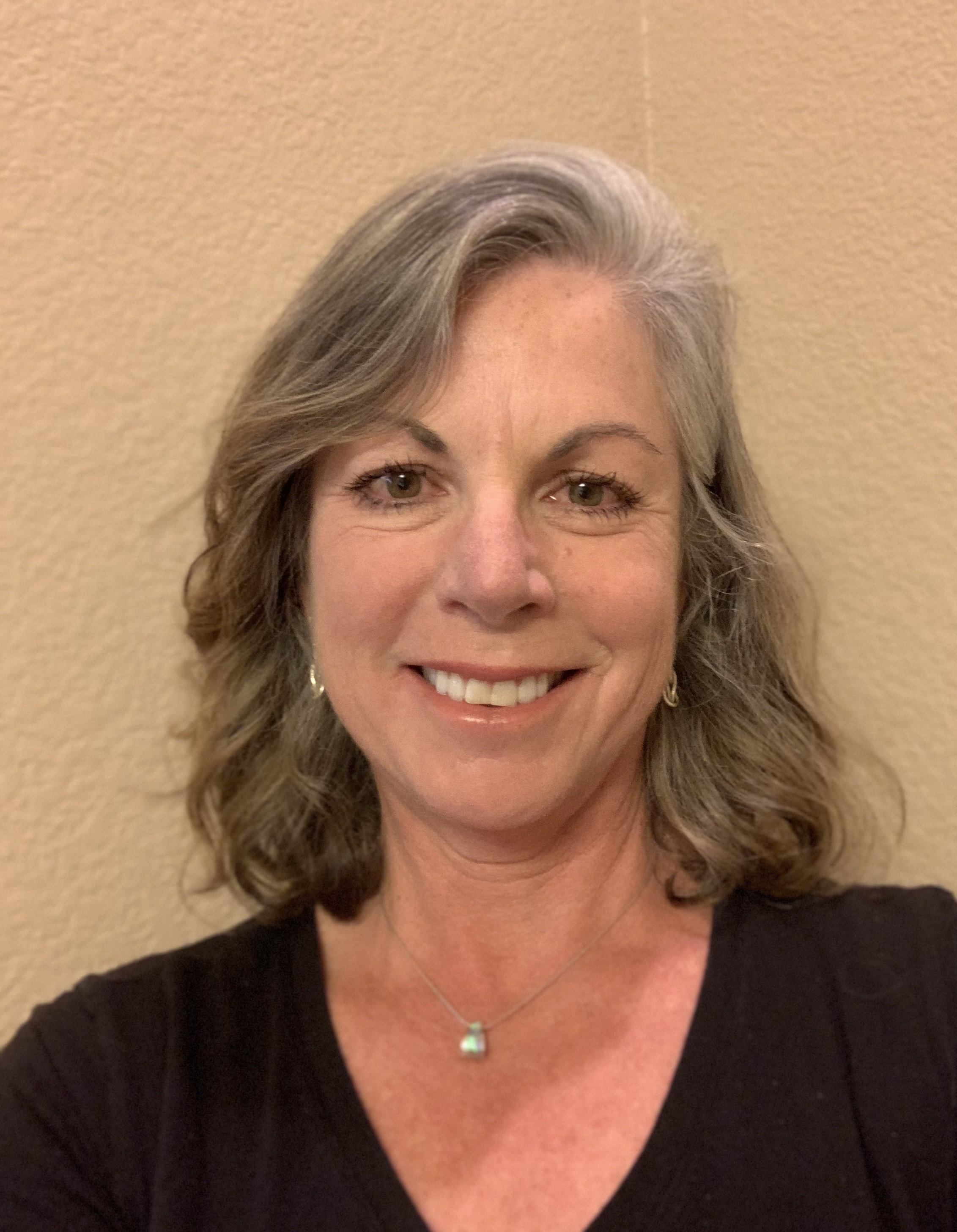 Barb is a Certified Athletic Trainer and allied health care professional that specializes in the prevention, examination, diagnosis, treatment and rehabilitation of emergent, acute or chronic injuries and medical conditions. 
Barb received her degree from Northern Illinois University and recently has been working in Northern Colorado as a concussion management specialist with Orthopedic & Spine Center of the Rockies.  Prior to her move to Northern Colorado, she was the head athletic trainer for West Chicago High School, a 5A school with 5 levels of sport, where she managed the athletic training room and cared for over 700 athletes.
Barb is an avid runner and cyclist and former competitive swimmer.  She currently enjoys hiking, kayaking, paddle boarding and camping with her husband and 90-pound black lab mix rescue. She has 4 adult children and claims to literally have the globe covered as her children reside in Hawaii, North Carolina, California and Australia.
Barb is very excited to be returning to the high school arena and part of the Wellington High School athletic team.
Head Girls Swim Coach: Dana Cowper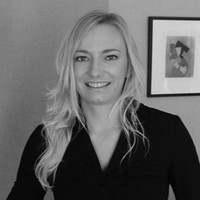 Coach Dana swam club for seven years in her hometown of Piscataway, NJ, earning club and league records in the 50-yard breaststroke. She was a varsity swimmer for Piscataway High School all four years, specializing in the 100-yard breaststroke and 200 IM. She was also team captain in her Junior and Senior years. After taking a break from swimming she returned to compete in endurance open-water swimming races and triathlons, completing five Ironman races. Dana moved to Colorado in 2019 with her husband Bruce and is enjoying the mountain life with her three huskies. Dana joined the Wellington coaching staff last year as an assistant coach and is thrilled to be stepping up to head coach this year.
Head Cheer Coach: Katelyn Sutton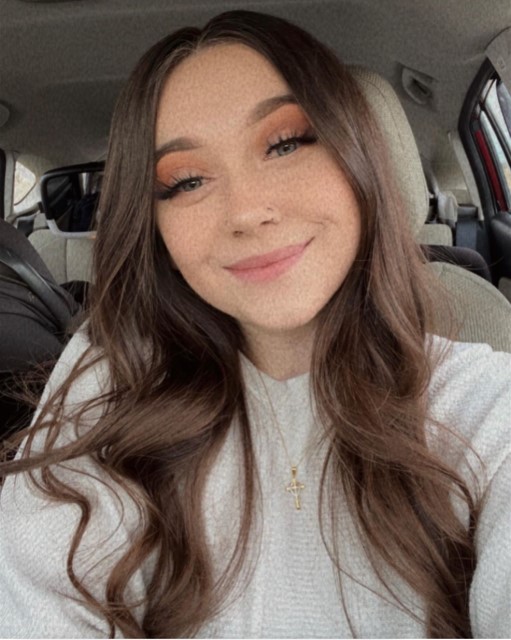 Hi! My name is Katelyn. I was raised in California and made the move to Fort Collins in July 2020. My passion for cheerleading started at 10 and I have been actively involved in the sport ever since. I have experience in both competitive and high school cheerleading, and have led my teams to multiple National titles in both levels. My coaching style is focused on building strong, well-rounded athletes who are not only skilled in cheerleading, but also in leadership and teamwork. In addition to my coaching experience, I am also an accomplished cheerleader. In 2014, my team was invited to compete in the Summit Nationals in Orlando, Florida; and in 2016, I was selected for the USA All-American team, a prestigious honor that recognizes the top cheerleaders in the country. My experience as a cheerleader gives me a unique perspective as a coach. I understand the physical and mental demands of the sport and am able to provide the support and guidance the team needs to excel! I am so honored to be the Wellington Eagles head cheer coach and can't wait to see everything the team will do!
Olivia Becker, Assistant Cross Country Coach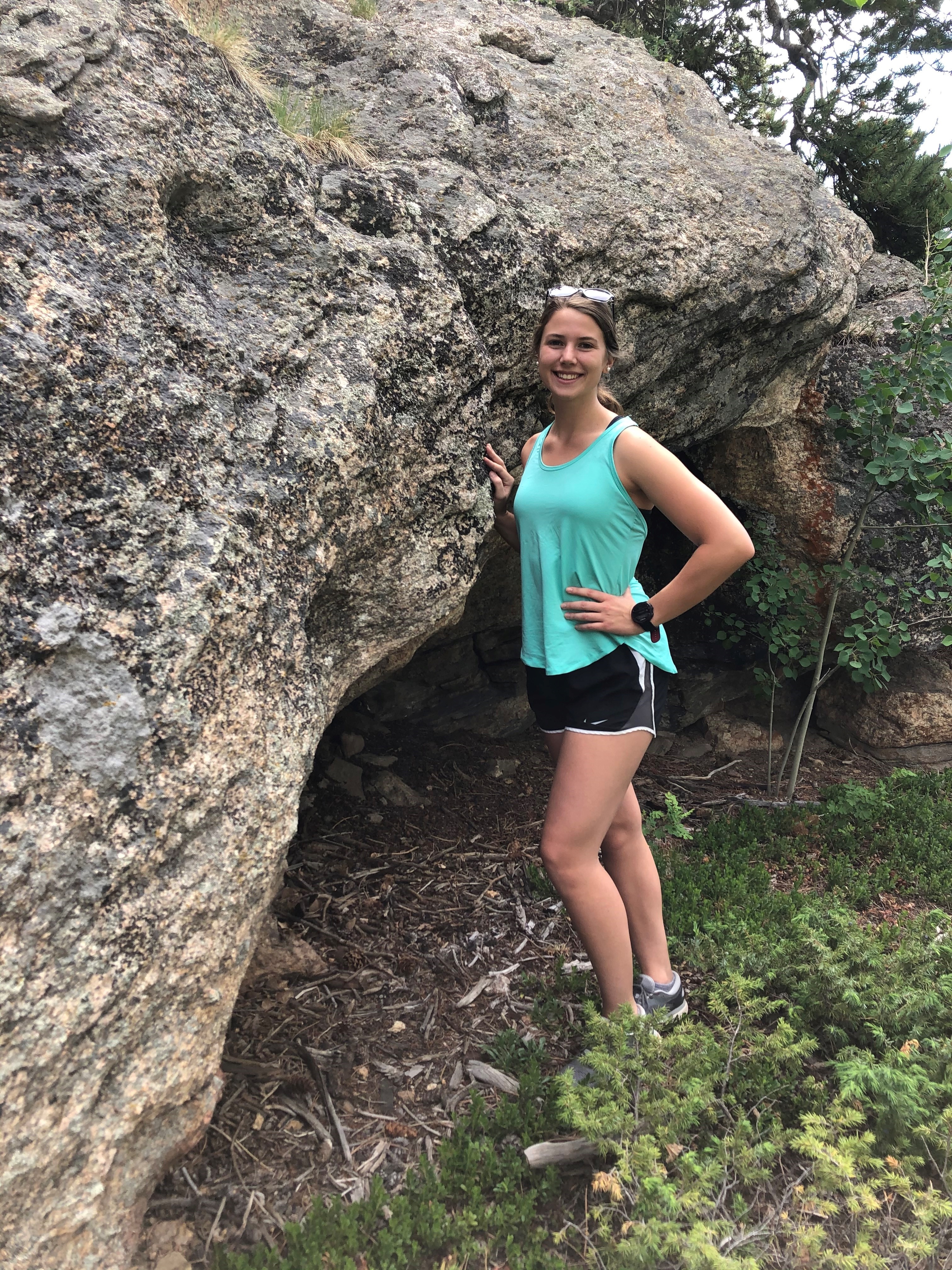 Olivia teaches Spanish, Psychology, and Health at Wellington Middle High School. She has coached Cross Country at Blevins and Track & Field at Wellington Middle School. She ran Cross Country and Track in high school (at Rocky) and college. She has run two marathons, including Boston in 2022. She loves coaching athletes to be stronger, faster, and more confident. Outside of school, she enjoys traveling and reading.
Emily Moulton, Assistant Softball Coach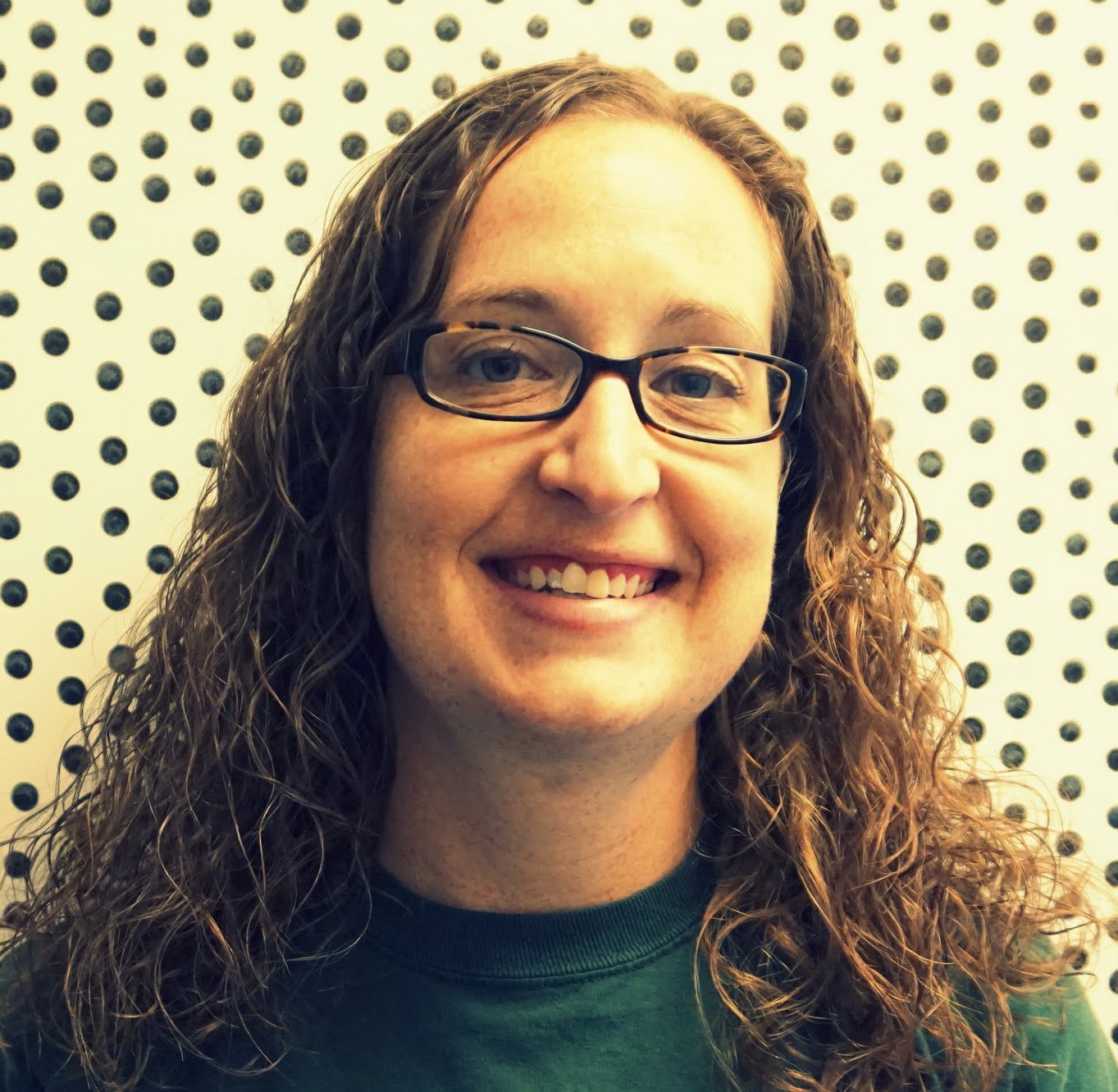 Emily Moulton is the School Psychologist at Wellington Middle High School and is excited to help develop the Eagles' HS softball program as an assistant coach! Emily grew up in New Hampshire, went to Brigham Young University in Utah for college and a masters degree, then recently earned a doctoral degree from UNC in Greeley. She has worked for the district for over ten years at various elementary and middle schools and looks forward to the unique opportunity working at a combined middle-high school, including additional sports and other activities for students. "Coach M" has previously coached softball at the middle school level, including at WMS and in the community, along with often running the scoreboard/clock for other WMS sports like football, volleyball, and basketball. Other interests include playing/watching sports (especially baseball/softball, basketball, and football), hanging out with her several nieces and nephews, cross-stitching, and reading.  She is passionate about the game of softball, especially the opportunities for growth and learning for all players, no matter their level of experience and skill.
Colleen Slane, Assistant Cheer Coach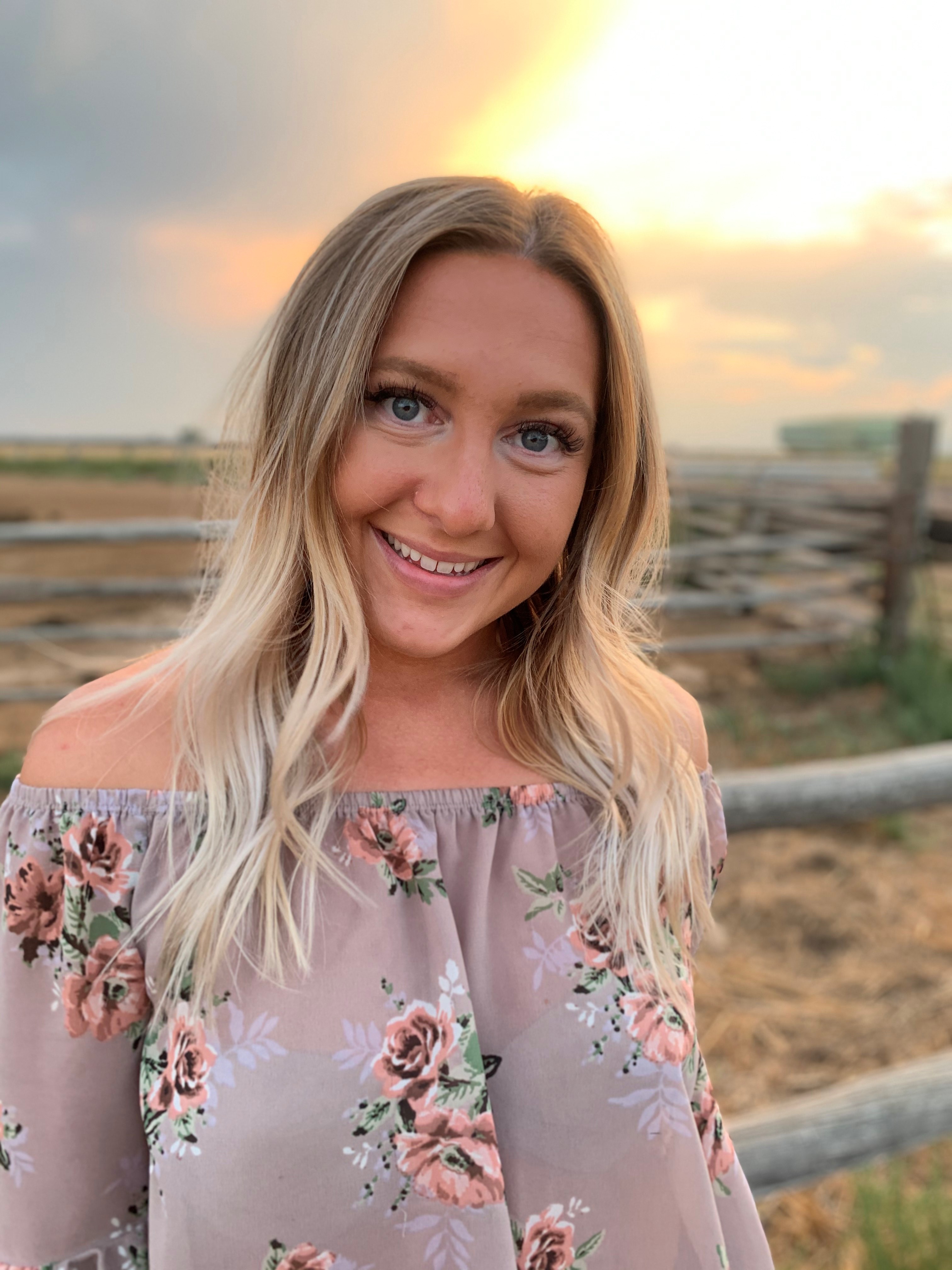 Hi! My name is Colleen. I grew up in Fort Collins and recently moved to Wellington with my fiancé! When I was younger, my passions were ballet and horseback riding. Once starting high school, I decided to try out for the cheerleading team and instantly fell in love. Tumbling quickly followed, and my obsession for the sport was unmatched. Performing on the sidelines of football and basketball games and hyping up the students and families gave me an unparalleled feeling of happiness. I loved Cheerleading so much in high school, I joined an All-Star team and competed in Florida at the NCA All-Star Championship. I am so excited to be the assistant coach for the Wellington Eagles and help foster this passion in our cheerleaders! 
Brooke Coates, Assistant Softball Coach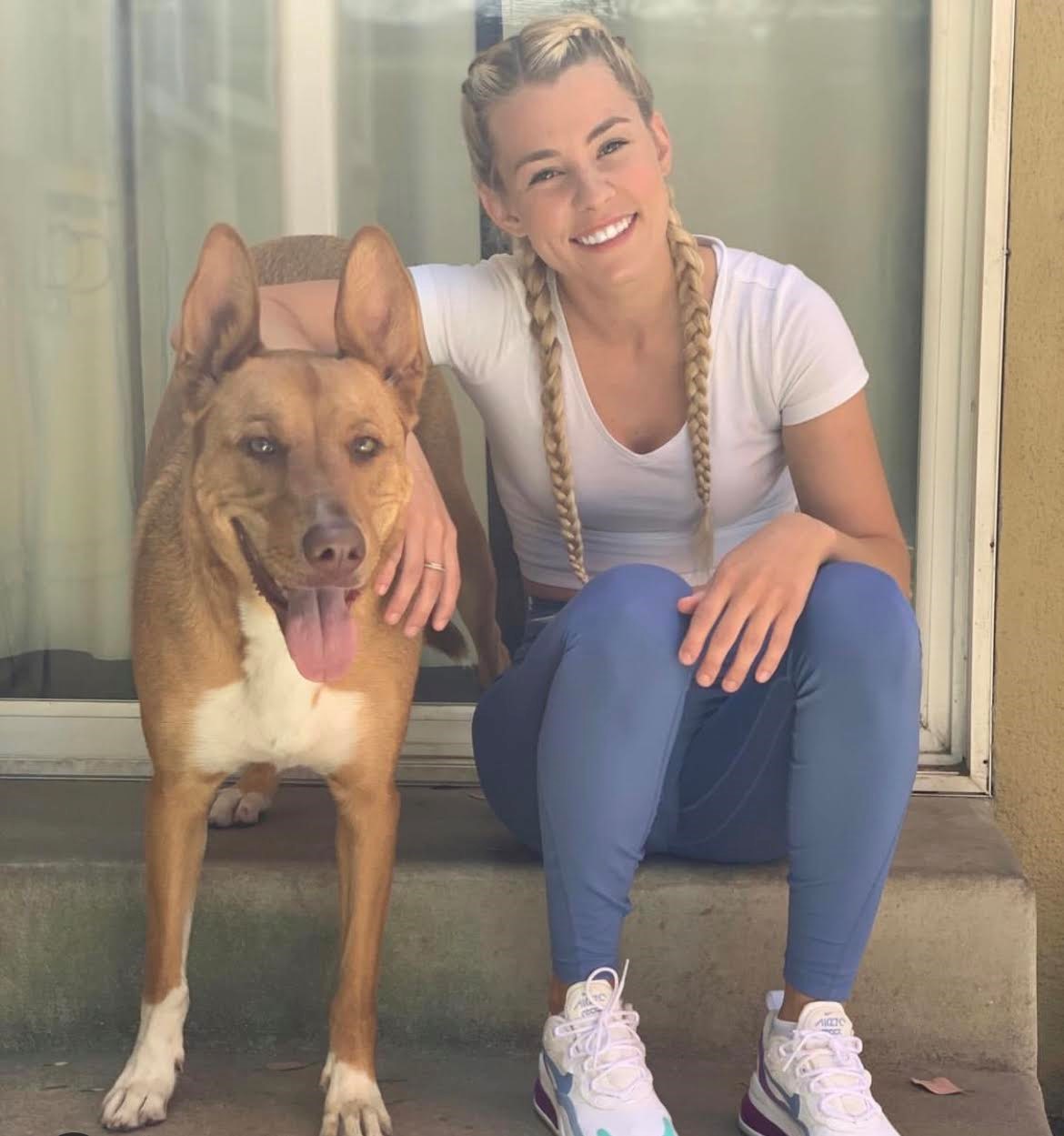 Coach B (Brooke), moved to Wellington from Fresno California in 2021. She graduated from Fresno State University where she competed as a division 1 softball player from 2014-2018. During her 4 year career at Fresno State they won 2 Mountain West Championships and competed in 3 NCAA regional tournaments . After college shebegan to coach competitive travel softball,where she has helped players achieve their goals of competing in college. Coach B also coached High school softball at Washington Union High School where she helped lead the team to win a Valley Championship in 2018. Coach B is excited to be apart of the Eagles team and is looking forward to developing strong, confident, independent athletes and ensuring they reach their full potential on and off the field. Go Eagles! 
Thomas Blehm, Assistant Baseball Coach & Assistant Golf Coach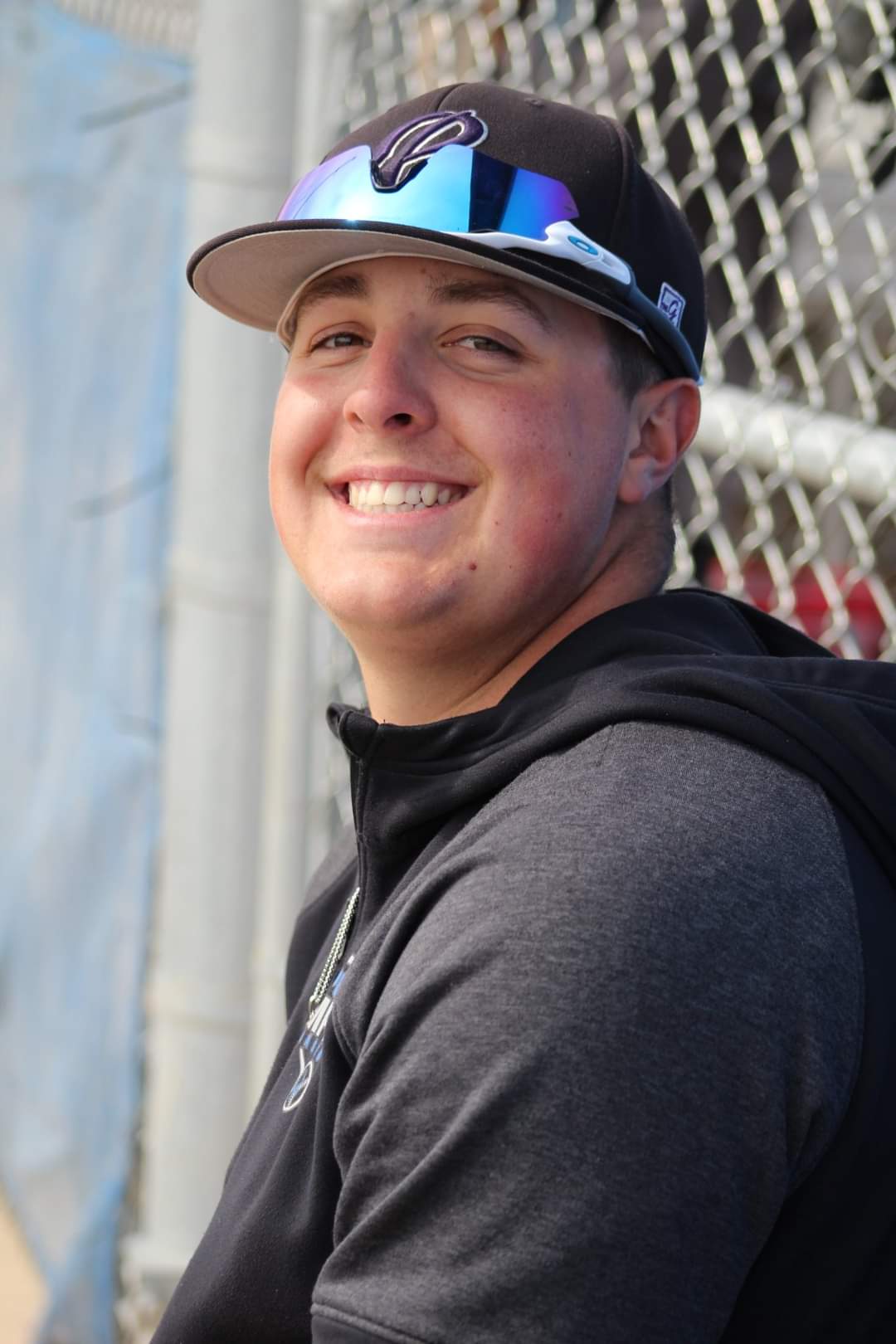 I grew up right here in Wellington, Colorado! I have played baseball for a long as I can remember. In high school, I was a 3 year varsity lettermen at Poudre High School. My main position was catching, but I pitched and played the infield throughout my time playing. Unfortunately, I did not get the opportunity to play in college due to an arm injury pitching. During my time playing high school baseball, I developed a passion for coaching. I assisted my dad here in Wellington with an intermediate team and just found a new love for the game. In that time I also became a baseball instructor for Fort Collins Baseball Club. And right out of high school I got the opportunity to coach at Poudre. I coached there for 2 years at the C and JV level. I am so excited to be apart of Wellington Middle High School coaching staff. Can't wait to be apart of a up and coming program!
Andy Altschwager, Assistant Wrestling Coach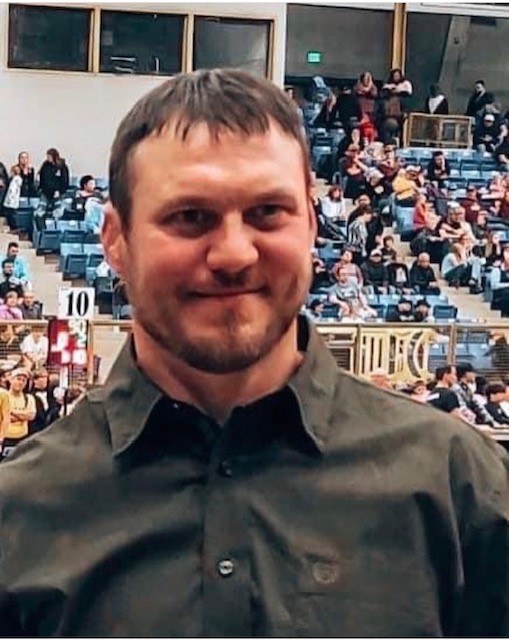 Born & raised in Wisconsin, Andy has since been a resident of Northern Colorado for the past 20 years. He was a 4 year varsity wrestling letter earner & three time state qualifier. He also wrestled Greco & Freestyle, winning a Greco state championship. He's been a farrier for the last 17 years & spent the last two years coaching wrestling at the Wellington Middle School. He's looking forward to this next step in his coaching career & helping create confident, well rounded young athletes.
Robert Garza, Assistant Baseball Coach & Assistant Wrestling Coach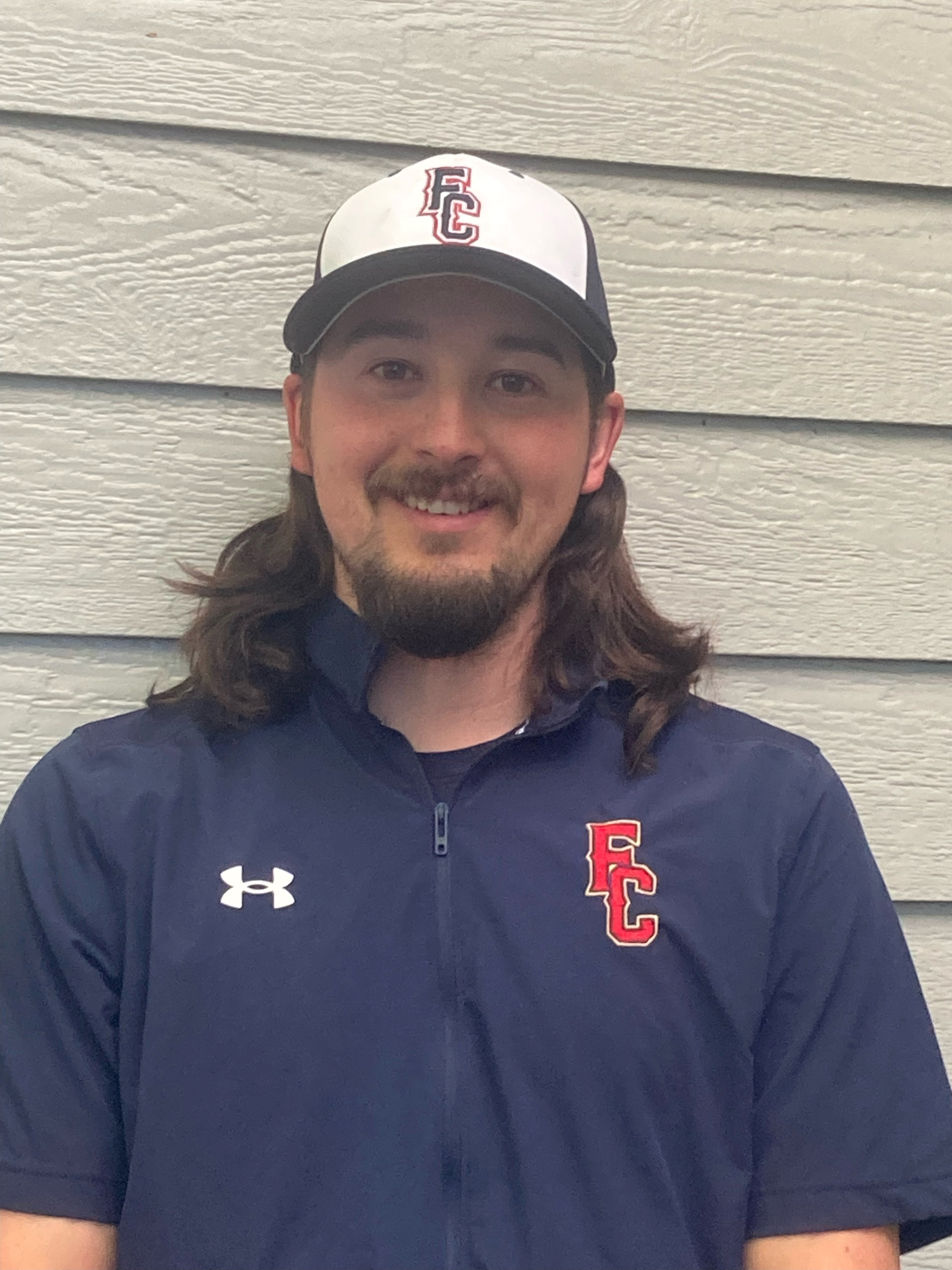 Hi everyone I am Coach Garza, growing up playing baseball in Colorado I was a four year varsity letterman for Clear Creek High School. In college I was a relief pitcher for four years with Colorado State University. During my time there we made appearances in four regional tournaments on the road to being two time Mid America Champions with two World Series appearances. In those four years, I was named an all conference reliever during my third year of play. 
I first started coaching while in college, my first experience being with little league as an assistant for a 14 and under team in 2012. From there I went on to coach fundamental baseball and softball skills with Colorado State University's Youth Sport Camps (ages 5-13) in the summer of 2014. After graduating, I began pursuing my masters degree and while student teaching, I was a JV pitching coach for Windsor high school during the spring 2017 season. After coaching with Windsor I began teaching and coaching at Highland High School in Ault Colorado. During my three years with Highland I spent time each season as both a Varsity and JV assistant.
Currently I am coaching at the College level as a pitching coach for the Fort Collins Force Collegiate summer team. The program is geared towards helping players get more reps and reach their goals that they have for their current college, while also helping recent high school graduates get experience before entering the college baseball world or get on with a college somewhere.  
I am looking forward to working with the baseball program and teaching with Wellington this upcoming school year.